Jay-Z Playfully Spanks Beyonce On Stage In Surprise Brooklyn Appearance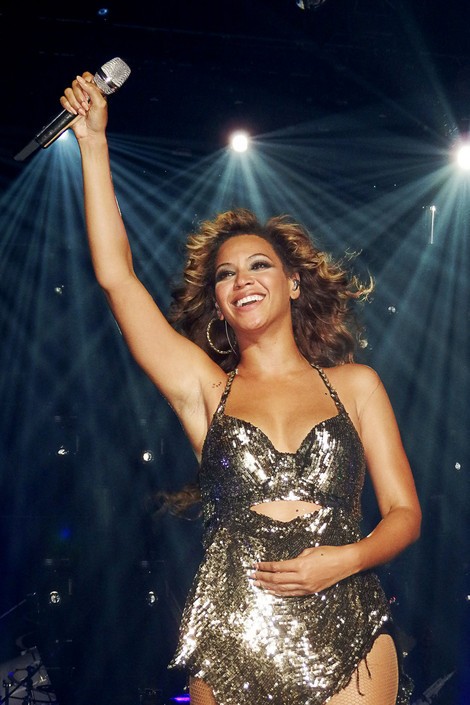 On Saturday Beyonce joined her husband Jay-Z in Brooklyn, New York, on stage for a surprise performance.
 
It was the last night of his eight-night residency at the new Barclays Center sports arena. Jay-Z performed the majority of shows completely solo, but here have been one-off appearances by Big Daddy Kane and the hip hop star's longtime sidekick Memphis Bleek.
 
As a result, fans went into a screaming frenzy during his final show when Beyonce came onto the stage and they sang their hit collaboration "'03 Bonnie & Clyde."
 
Beyonce and back-up dancers took over the stage as she belted out "Diva" and another of their duets, "Crazy in Love." At one point, the hip hop star playfully spanked his wife's butt.
 
Jay-Z nearly missed his cue for the song, later telling the audience: "I was watching (Beyonce) on the monitor in the back and then I was like, 'Oh s**t, I should probably rap here!'"
 
He confessed he had planned all along for the pop superstar to perform with him: "Of course I had to let BK (Beyonce Knowles) touch the stage in BK (Brooklyn)."
 
Jay-Z also performed "Big Pimpin'," "Izzo (H.O.V.A.)," "Dirt Off Your Shoulder" and "Excuse Me Miss," before joining forces with Beyonce once more during the finale to wrap up the show with "Young Forever."
 
The final Barclays Center gig, which marked Beyonce's first public performance in Jay-Z's native Brooklyn, was streamed live online via the rapper's new YouTube.com channel Life+Times.