Jay-Z Lands 13th Number One Album With 'Magna Carta... Holy Grail'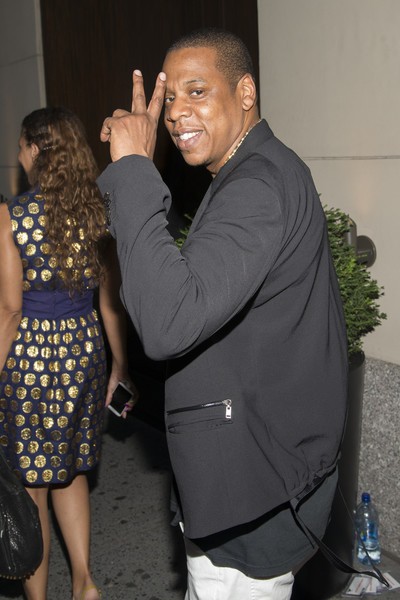 Jay-Z landed his 13th number one album this week, when his newest release, "Magna Carta... Holy Grail," debuted at the top of the Billboard 200, selling 527,000 copies in its first week.

The rapper accomplished the feat despite electronics giant Samsung purchasing a million copies to give out with a free app, which Billboard said wouldn't count toward the official sales totals.

"Magna Carta..." is the second biggest debut in 2013, coming in behind Justin Timberlake's "The 20/20 Experience."

The album also became Jay-Z's first chart-topper in the U.K.

Ciara's self-titled fourth album landed at number two with just 58,000 copies sold, while J. Cole's "Born Sinner" drops to number three.

Rounding out the top five this week are Florida Georgia Line's "Here's To The Good Times," which has been on the chart for 32 weeks, and "Night Visions" from Imagine Dragons, now in its 45th week on the chart. The two swapped places since last week.

Robin Thicke's "Blurred Lines" continues its domination on the Hot 100 singles chart, while Daft Punks' "Get Lucky" is holding steady at number two, now in its 12th week.

Miley Cyrus's "We Can't Stop" and Imagine Dragons' "Radioactive" hold on to third and fourth place, respectively, and Florida Georgie Line's "Cruise," featuring Nelly, climbed back into the top five.

Jay-Z's latest number-one debut puts him six off the pace of the Beatles, who accomplished the feat an amazing 19 times.