Jay-Z Bringing Attention To Historic British Document As 'Magna Carta... Holy Grail' Cover Art Goes On Display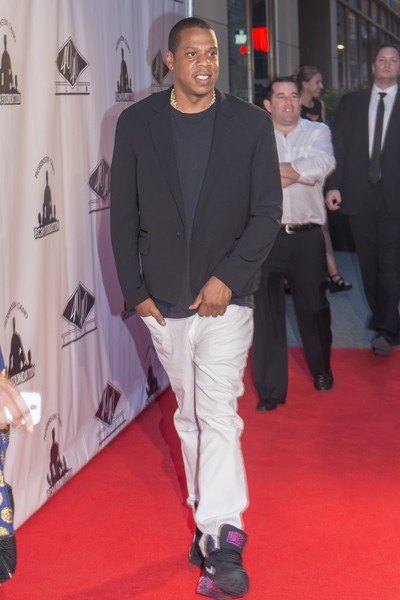 The artwork for Jay-Z's new album, "Magna Carta... Holy Grail," has gone on display next to the Magna Carta at Britain's Salisbury Cathedral. The disc will remain there throughout the month.

The artwork, which features two statues with the rapper's name struck out by a black dash, sits next to one of the four remaining copies of the nearly 800-year-old legal document that limited the powers of the King of England.

Photos of the album next to the document were posted on Jay's Life+Times website last week a day before the album was released to a million Samsung customers, thanks to a deal the rapper made with the electronics giant.

Samsung paid $5 million to get the rights to distribute a million copies of the the album for free via a new free app for its Galaxy model phones and tablets.

The Dean of Salisbury Cathedral, the Very Reverend June Osborne, says she's thrilled about the album's tie-in to history.

"Jay-Z is creating a huge awareness of this historic document and its modern significance to a huge audience..." she says. "We hope to welcome many of his fans here this summer to see the artwork."

The Magna Carta was one of the major influences in the formation of the U.S. Constitution.