Jay-Z & Beyonce Pay $1 Million To Rent Nursery At Barclays Arena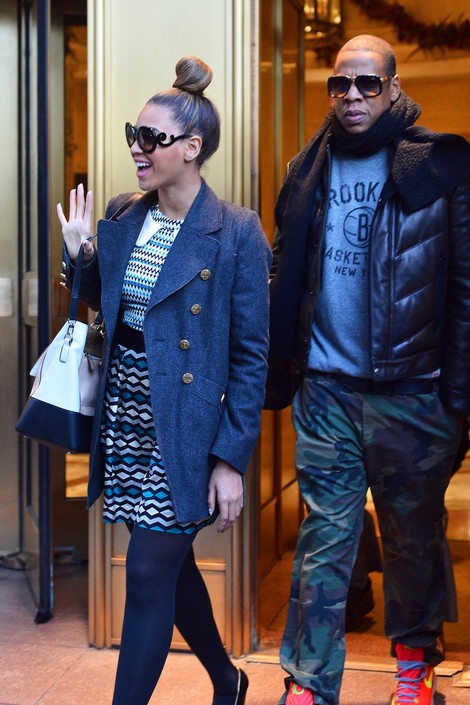 It must be nice to have disposable income. Beyonce and Jay-Z are paying $1 million a year for a luxury nursery for their daughter at the Brooklyn Nets' Barclays Arena in Brooklyn, New York.
This isn't really surprising considering Forbes magazine recently determined the pair are the richest couple in the world. As of August, the musical couple earned a staggering $78 million combined over 12 months.

Jay-Z is co-owner of the basketball team, and he and his wife regularly visit the sports arena to watch games and concerts. For example, on New Year's Eve the couple hung out with the band Coldplay and reportedly are renting the luxury space in order to stay close to daughter Blue Ivy, who turns one on Monday.

A source told UsMagazine.com, "Jay rents a luxurious basement suite for $1 million a year. It has an area for Blue filled with toys."

In addition to serving as a nursery, the space is used for entertaining friends. "It's all glass with a champagne bar and TV screen. Jay lets friends use his digs when he's not there," the source added.
Meanwhile, Beyonce is currently preparing for her half-time show at the Super Bowl next month and HBO is releasing a documentary about the star.
In addition, porn company Vivid Entertainment just released its "Top 10 Hottest Couples' Celebrity Sex Tapes Wish List," and the hip hop couple came in third after Prince William and Kate Middleton and Kim Kardashian and Kanye West.