Jay-Z & Beyonce Love It Up During Seattle Stop Of Their 'On The Run Tour' And Put Split Rumors To Bed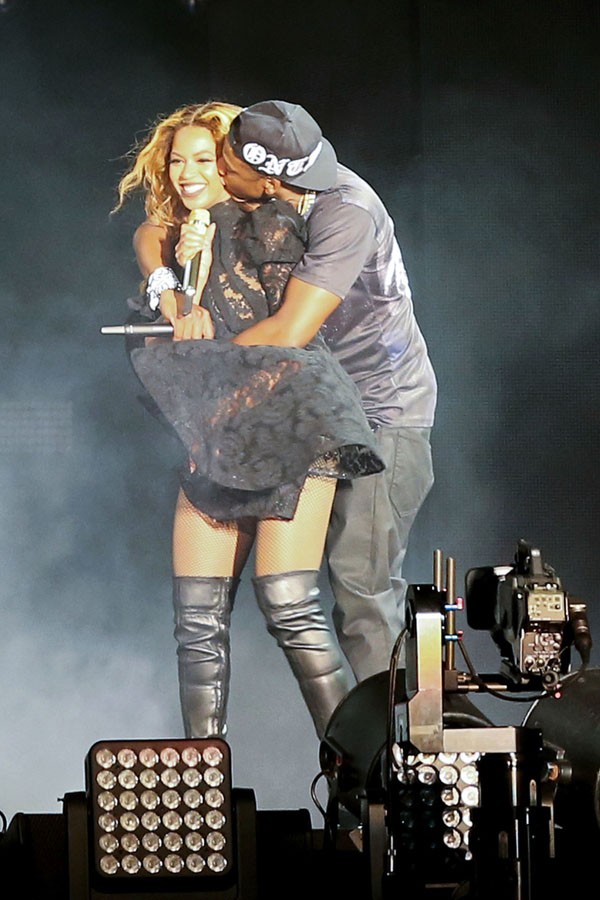 Despite all the recent rumors, Beyonce and Jay-Z's marriage is doing just fine.

The couple took their 'On The Run Tour' to Seattle, Washington's Safeco Field on Wednesday night, where the two loved it up on stage with lots of hugging, nuzzling and smiling together.

If they are planning a split when the tour is finished, they're sure hiding it well and they're both obviously really excited about it.

The two even put their arms around each other at one point during the show and turned to watch images of daughter Blue Ivy Carter flash on the giant screen behind the stage.

Rumors began to circulate last month that the two plan on splitting because of MORE rumors that Jay cheated on B.

Last week a story that Queen B was spotted looking at apartments in New York City's Chelsea area in June without her husband only fueled rumors further.

Looks like everything's just fine to us...