Jay-Z: Beyonce Is Not Pregnant!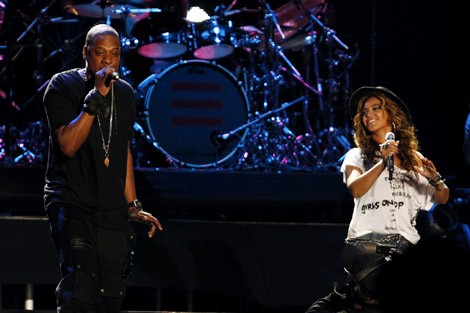 Jay-Z stepped forward to end rumors that his wife Beyonce was pregnant with the couple's first child. While on Howard Stern's radio show yesterday, the rap star made sure everyone know his family was not expanding.
"I really sit back and wonder when people are going to stop," he said about the constant questioning. "The day that happens, I don't think Newsday is going to know before my grandmother." 
Jay-Z also chatted about keeping his family life under wraps. "Everyone knows I'm married, I just don't discuss it because it's a part of my life that I'd rather keep private." 
He also discussed Kanye West and the recent talk over his controversial comments about George W. Bush and hurricane Katrina. "It was bad timing, but it was absolutely an honest emotion... we all felt like that."