Jay-Z And Beyonce's 'On The Run' Tour Is Already One Of The Most Successful Ever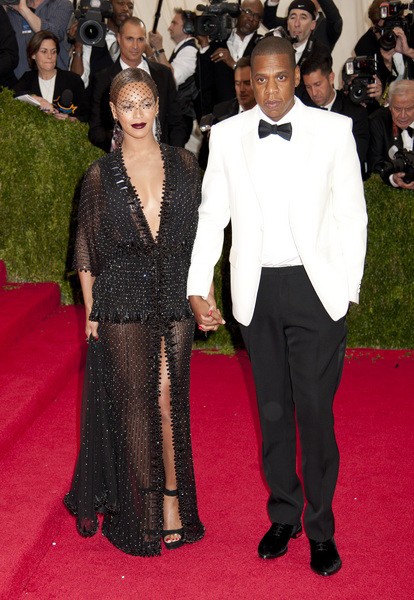 Jay-Z and Beyonce haven't even stepped on stage yet for their On The Run tour, but that hasn't stopped it from becoming one of the most successful music events ever.
The 19-show tour, which starts tonight in Miami, was rumored to have disastrous sales. Some tabloids even hypothesized (or inaccurately reported) the elevator fight between Solange and Jay-Z was some sort of bizarre stunt to get ticket sales up again – or was the reason the shows weren't selling out. How a fight in an elevator would accomplish either of these is beyond us.
However, Live Nation has revealed ticket sales are close to $100 million for the entire tour, a staggering amount when one considers how few shows the power couple are performing in.
While $100 million wouldn't even crack the top 20 for total gross, the per-show average of about $5 million is the second-best of all-time, only behind U2's 360 Tour. The rock band's world tour grossed almost $7 million per show and holds the record for total gross with over $730 million.
The On The Run tour's per-show average will beat the likes of the Rolling Stones' "A Bigger Bang" tour, U2's "Vertigo" tour, and Madonna's "MDNA""tour. That said, Beyonce and Jay-Z hand selected large arenas for the extremely limited tour; their competitors played 100 shows or more.
Will other artists follow the trend of shorter tours? We sure hope not – the world-sprawling tours end up being the only way some fans can see their favorite stars, especially the ones that live far from giant arenas. Beyonce and Jay-Z's tour is something of an aberration... but they can afford it: they're Beyonce and Jay-Z.