Jay Z And Beyonce Are The Highest-Earning Celebrity Couple, Made $95 Million Last Year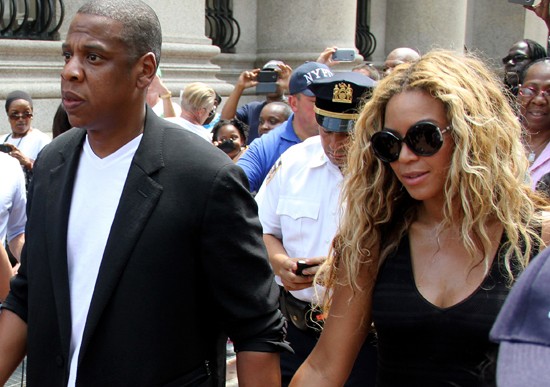 Singers Jay Z and Beyonce made more than any other celebrity couple this year. They earned approximately $95 million between June 2012 and June 2013, according to Forbes.
Supermodel Gisele Bundchen and quarterback Tom Brady earned a combined $80 million, taking the second spot on the list.  In third place is acting couple Angelina Jolie and Brad Pitt, who jointly made $50 million.
Jay Z's latest album, "Magna Carta... Holy Grail," went platinum, and his worldwide tour took in a staggering $1.4 million per night.  Beyonce also toured, besting her husband with an average of $2 million per night in ticket sales.
Live Nation recently announced that the rapper will hit cities in North America this year as part of his "Magna Carta" tour. Since its July release, "Magna Carta Holy Grail" has sold over 900,000 physical units, on top of the 1 million digital copies downloaded by Samsung Galaxy users.
The couple's income was also padded by Jay-Z's share of the Barclays Center in Brooklyn. He just sold his stake in the Brooklyn Nets and is about to drop his involvement with the arena to focus on his new sports agency, Roc Nation Sports.
Beyonce, meanwhile, is also collecting major bucks from her fragrance collection and clothing line, House of Deron.