Jay Ryan Previews The CW's New 'Beauty and the Beast'
The CW reinvents another series tonight when it premieres Beauty and the Beast, which is already being compared to the 1987-1990 cult hit that starred Linda Hamilton and Sons of Anarchy's Ron Perlman. Jay Ryan, who plays Vincent - the "Beast" of the title - in the new edition, cautions that this Beauty and the Beast isn't intended to be simply repackaging a classic.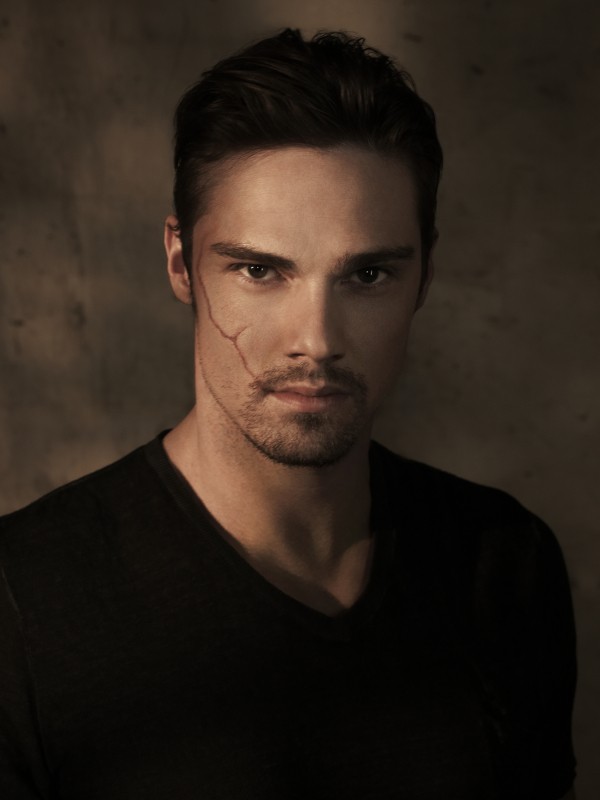 "I didn't at all want to make a remake of that show because that show was perfect as it was," he said. "I am aware of that show, I watched that show as a child growing up and I was truly in love with those characters. I think originally the show was pitched as a reimagining as opposed to a very loose reimagining of the original. I think it's going in a completely different direction. I think a lot of the themes and ideas that that show played with, we also played with. It is a fresh take on things."
In that sense, Beauty and the Beast has something in common with another CW series, Nikita, which likewise used the same general premise and protagonists of a previous show - but was not a direct reboot or spinoff, and instead developed its characters and stories in an entirely unique way. This version of Beauty and the Beast still has Vincent and Catherine (played by Smallville alum Kristin Kreuk), but Vincent has a significantly different history, for starters.
"One of the things that drew me to this project in the first place is the new backstory of the character being part of this military experiment and basically being on the run," Jay explained. "With that in mind, I knew that there was a huge scale of story to delve into. I knew just what my own mind triggered off the first pilot script; if I could come up with a thousand ideas, the writers who get paid to do it could too. I feel like the character's journey is huge.
"Playing this character is fantastic. A lot of characters I play, they have these two sides. There's the whole battle of the good or the bad within them. Vincent, he's battling with this kind of moral compass. To have a huge range of emotion where he goes from being the Beast to him being this kind of noble man who is trying to regain his humanity - it's a lot to play with."
He also teased something viewers should keep their eye out for as the first season unfolds. "The Beast is basically a chemical makeup within Vincent's body. It's very spontaneous when it comes out," he said. "It almost begins to overpower Vincent at the most critical time in Catherine and Vincent's relationship. Halfway through the series, there's a great twist of events in what The Beast can do."
It's a big year for Jay, who previously had a guest role on FOX's Terra Nova: in addition to his starring role in Beauty and the Beast, you'll be able to see him shortly in Jane Campion's Top of the Lake, which co-stars the likes of Mad Men's Elisabeth Moss and Holly Hunter.
He didn't explicitly set out to become an actor in the first place. "I come from a pretty normal family who have nothing to do with performing arts or the industry at all," he said. "I was a very bored, hyperactive child. I actually enrolled myself into drama club just to find a way to release my energy when I was eight years old. That was basically the beginning of it all, really!" Now he's the lead in a highly promoted TV series - so obviously, that extra energy paid off in spades.
Beauty and the Beast launches tonight at 9 PM ET/PT on The CW. You can check out a promo spot for the series below.
For more from Brittany Frederick, visit Digital Airwaves and follow me on Twitter (@tvbrittanyf).
(c)2012 Brittany Frederick/Digital Airwaves. Appears at Starpulse with permission. All rights reserved. No reproduction permitted.