Jay Mohr Apologizes For 'Fat-Shaming' Alyssa Milano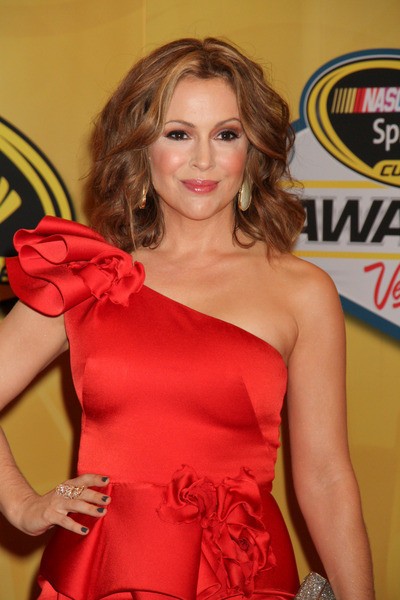 Alyssa Milano kept her calm after learning that comedian Jay Mohr mocked her post-baby body on a recent radio show.

Mohr was discussing his Dec. 6 hosting gig at the NASCAR Sprint Cup Series Awards in Las Vegas, where he spotted Milano.

"She was one of the presenters. ... She's very tiny. In height," Mohr said. "It seems like she had a baby and said, 'I don't really give a s***' ... I read it on her gut."

Mohr also referred to the former "Who's The Boss" star as 'Melissa what's her-name' and said that while she was very nice, she didn't look that good.

"Somebody sat in the director's chair and was not wearing Spanx and I was like, Jesus Christ," he added.

Milano was the better person though, and instead of start a twitter flame-war, she took the comments in stride.

"@jaymohr37 So sorry you felt the need to publicly fat-shame me," she Tweeted on Christmas day. "Be well and God Bless. Please send my love to your beautiful wife."

Perhaps that was a subtle dig at Mohr's wife, actress Nikki Cox, who is rumored to have had a lot of plastic surgery that's changed her appearance, most notably lip injections.

But Mohr apologized on Twitter Thursday (after over a week), saying he meant his comments as a joke, but that backfired.

"@perezhilton @alyssa_milano She's stunning. I mistakenly thought the absurdity of what I was saying would have ben taken as a joke. #fail," he wrote.