Jay Mohr And Nikki Cox Wore Diapers To Potty Train Son

Funnyman Jay Mohr had an unusual way of potty training his son - he convinced his actress wife Nikki Cox to wear adult diapers around the house to set a good example.

Mohr's ex-wife Nicole Chamberlain gave birth to the former couple's baby boy, Jackson, the year they split in 2004. He went on to marry Cox two years later, and the TV star became the tot's step mom. Mohr was impressed when Cox agreed to his suggestion that they put on diapers to help teach the tot how to use the bathroom - and their antics sent the new couple into hysterics.

He remembers, "We bought the adult diapers, came home and we wondered why we couldn't potty train this guy. He was obsessed with going in his diapers - he wouldn't do it... We put Depends (adult diapers) on and we're walking around the house laughing like pot heads."

However, the Ghost Whisperer actor admits wearing adult diapers worked so well he might even consider it again if they expand the family - because he liked not having to use a toilet.
 
He adds, "It's fantastic!"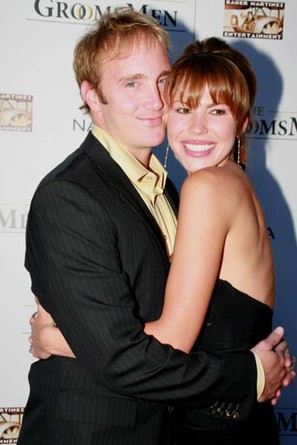 Click Here For More Nikki Cox Pictures