Jay Cutler Sent Fiancee Kristin Cavallari Her Engagement Ring Through The Mail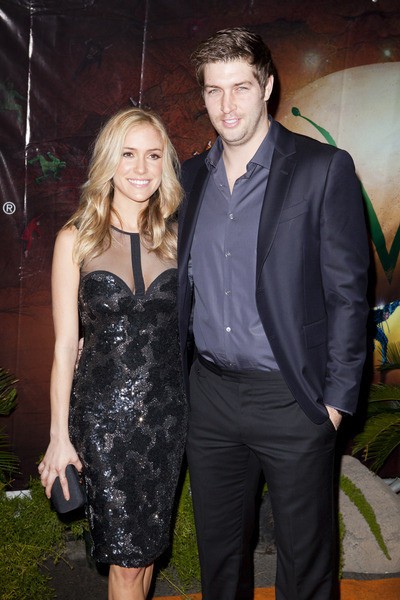 When Jay Cutler wanted to ask Kristin Cavallari to marry him again, he had the delivery man do it.
The Chicago Bears quarter back and Cavallari have been engaged since 2011, sans a period where the two broke up briefly before reconciling.
So did he propose again? "Yeah, kind of," Cavallari told E!. "It was so silly. I was in the airport, leaving Chicago. We had just spent however many days together and we were texting and somehow it came up, like, 'Oh, shall we get married?' We're like, 'Yeah, OK.' And then he sent my ring in the mail. So I actually had my ring sitting at home for a couple of weeks before I put it on."
Cavallari has since taken to Twitter to defend her man, posting, "Stop bashing jay. He proposed in Cabo. Stop believing headlines...u have no clue. They take 1 piece of an interview to get ppl talking."
Kristin has the date and details for her upcoming wedding all set, but she isn't about to tell the press. We just hope they invite whoever delivered the ring.