Javier Bardem, Penelope Cruz, Other Spanish Stars Denounce Israel's Actions In Gaza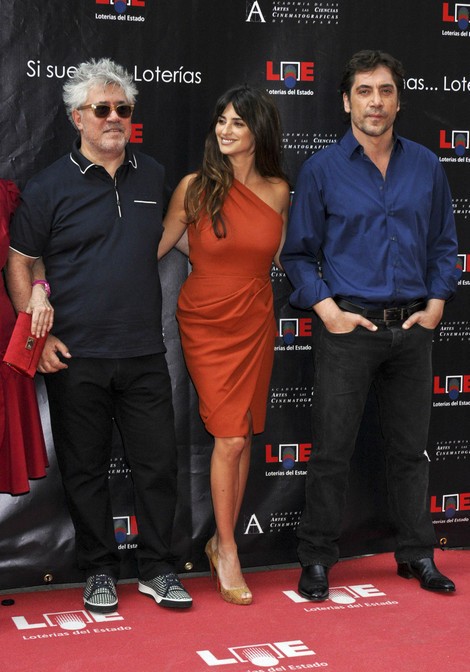 Spanish film industry representatives have publish an open letter denouncing Israel and their recent actions in Gaza. The group, which includes stars such as Penelope Cruz, Javier Bardem, and Pedro Almodovar, asked for an immediate ceasefire to help civilians.
As referenced in The Hollywood Reporter, Bardem and others plea in the letter for Spain and other European Union members to condemn the bombing and to "open border crossings to facilitate the mobility of the population, the entry of medical equipment, medicines and food."
"Palestinians' homes are being destroyed, they are being denied water, electricity, free movement to their hospitals, schools and fields while the international community does nothing," the letter also says. It was also signed by Montxo Armendariz, Benito Zambrano, Lola Herrera, Eduardo Noriega, Rosa Maria Sarda, Amaral, and Nacho Campillo.
Other stars have spoken out about the ongoing strife in Gaza. Rihanna was criticized for posting "#FreePalestine" on her Twitter page, but said she did not mean for it to be public. In 2013 Kim Kardashian asked her followers to send prayers to the area before taking down the post due to public reaction. Last week Madonna took a photo of flowers in vases and wrote, "These flowers are like the innocent children of GAZA! Who has a right to destroy them? No One!!!! CEASE FIRE! #peaceinthemiddleeast." Selena Gomez sent our her prayers as well.