Javier Bardem Celebrates Hollywood Walk Of Fame Star With 'Skyfall' Cast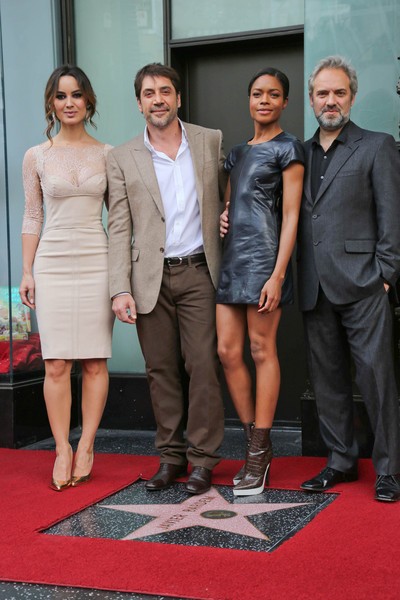 On Thursday, Javier Bardem received a Hollywood Walk Of Fame star and celebrated in 007 style - his "Skyfall" director Sam Mendes and co-stars Berenice Marlohe and Naomie Harris joined him for the ceremony.
Bardem, the latest Bond villian, landed the 2,484th star one day before the 23rd James Bond film hit theatres. The importance of his part in the new movie didn't sink in until he found himself on set with Daniel Craig and Judi Dench. He told WENN last month, "There was one day I was shooting the movie and I saw Judi and Daniel looking at me and I forgot the lines because I realized that was M and James Bond... I just realized I was the villain in a James Bond movie!"
While accepting his Walk of Fame honor outside the El Capitan Theatre on Hollywood Boulevard, the 43-year-old actor poked fun at his crooked nose, which he once broke in a bar fight.
 
He joked, "Javier Bardem Day. That's so cool. And what's that like? Does everyone have to walk with a broken nose around Hollywood Boulevard?"
Mendes added that Bardem was "so embarrased" to receive the honor. His wife, Penelope Cruz, was honored last year.