Jason Trawick Won't Be Controlling Any Of Britney Spears' Money In Co-conservatorship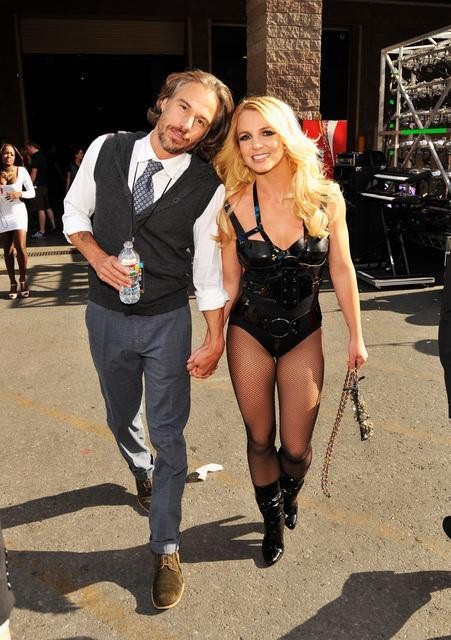 Britney Spears' father Jamie is set to get some help managing the singer's daily affairs after a Los Angeles judge awarded her fiancee Jason Trawick a co-conservatorship.

Does this mean J-Traw gets control of the pop princess' massive fortune? Nope.

Britney's former manager, whose marriage proposal she accepted in December, will merely look after the star in her day-to-day decision-making, while dad Jamie and an attorney keep an eye on the money.

Jamie's attorney, Geraldine Wyle, says he's "thrilled" that Trawick will be assisting him in keeping Britney out of any potential, yet unlikely, trouble.

A source recently explained to People.com that the conservatorship is mainly just a title and that the singer "enjoys plenty of personal freedom".

Jason's not only going to be helping keep Britney out of harm's way, but he'll also be joining her on the second season of Simon Cowell's talent show The X Factor. Britney is reportedly close to signing a $15 million deal to be a judge on the program, while Jason will co-produce. This way they'll be together, where Jason can help Britney get past the pressures that will come with the job.

"Jason is expected to be every day Britney is on set," a source recently told E! Online. "He is her rock and will help guide her through the process. He is the person she trusts the most."

It was mostly at Britney's behest that Jason be granted the co-conservatorship, not her father's as previously reported.

Jamie Spears was named Britney's conservator in 2008 following the singer's much-publicized breakdown and subsequent mental hospitalization.