Jason Statham Stars In Uwe Boll's 'In the Name of the King'; Opening Jan. 11

A simple family man (
Jason Statham
) is forced to take up arms after an evil sorcerer (
Ray Liotta
) unleashes an army of bloodthirsty beasts that destroy his small village and capture his beautiful wife (
Claire Forlani
).
As the marauding forces overrun the land in an effort to overthrow the king (
Burt Reynolds
) and his loyal magus (
John Rhys-Davies
), the once peace-loving peasant and his two companions (
Ron Perlman
and Will Sanderson) venture into perilous, uncharted terrain on a daring rescue mission.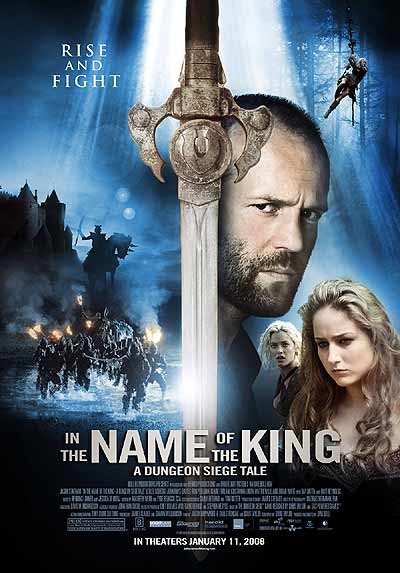 In this breathtaking fantasy adventure, director Uwe Boll conjures up a medieval world filled with royal treachery, dark magic and spectacular battles, all set against some of the most awe-inspiring vistas ever captured on film. 'In The Name of the King: A Dungeon Siege Tale' opens January 11th.