Jason Segel's Twitter Hacked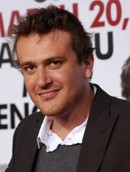 Comedian Jason Segel has fallen victim to internet pranksters after his Twitter.com blog was hacked on Friday.

The Muppets star was shocked to find a number of pitiful posts on his page after arriving in Los Angeles following a flight from Australia, and he immediately set about changing his password to prevent further unauthorized messages.

In a series of tweets on Friday morning, he writes, "Just landed back in LA. Sadly account hacked while flying. All they did was change my pic a bunch and a tweet about 'not being mean to me'

"As I'm finding out now, (there are) a few more tweets. Anything from the past 14 hrs (hours) I've been on a plane from Sydney..."