Jason Segel: Brad Pitt & Angelina Jolie Are 'Scary Good-Looking'

Funnyman Jason Segel hasn't got used to mixing in Hollywood circles - he "freaked out" and started sweating after meeting Brad Pitt and Angelina Jolie.

The actor became internationally recognizable following his lead role in 2008 hit comedy Forgetting Sarah Marshall.

But his new notoriety didn't prepare him for chats with A-listers - the star admits he was a mess when Tinseltown's hottest couple approached him to praise his movie.

He tells Britain's Empire magazine, "Brad Pitt and Angelina Jolie came up to me at some awards show to tell me they enjoyed Forgetting Sarah Marshall, and I literally freaked out like a 12-year-old girl. I froze up. I started sweating. It was just incredibly uncomfortable.

"They're both really, really attractive. It's no joke, they're scary good-looking, both of them."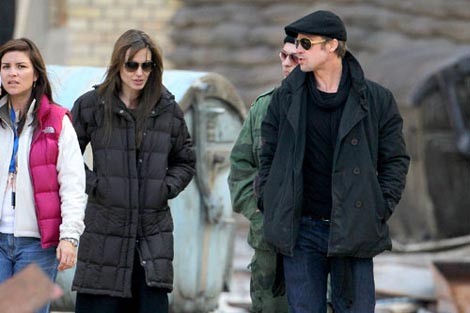 Click for more great Jason Segel pictures: