Jason Segel Accidentally Reveals Amy Adams' Panties On 'Muppets' Set (Photos)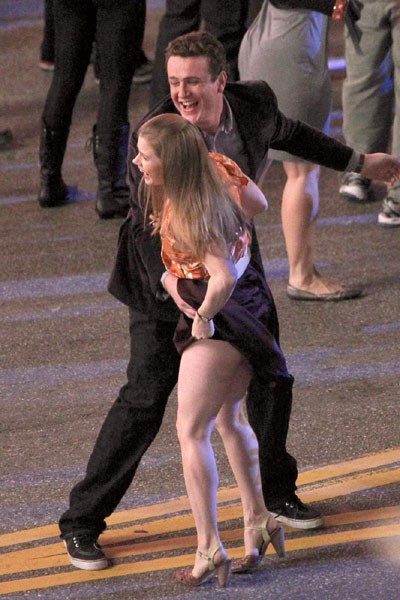 Jason Segel and Amy Adams made a song and dance of it on the set of the new Muppets movie, shooting overnight in Los Angeles.
When an evil oil man discovers black gold beneath Muppet Theater, Kermit recruits a Muppet super-fan and his two best friends to help gather up the gang for a telethon that will save the venue from being razed and replaced with a giant oil pump.

Amy looked at home with the dance number, but Jason appeared a little clumsy, even accidentally revealing his partner's panties at one stage!

The big production number was shot overnight on Hollywood Boulevard.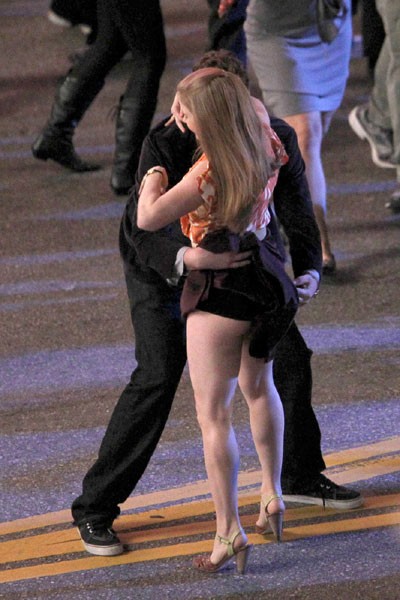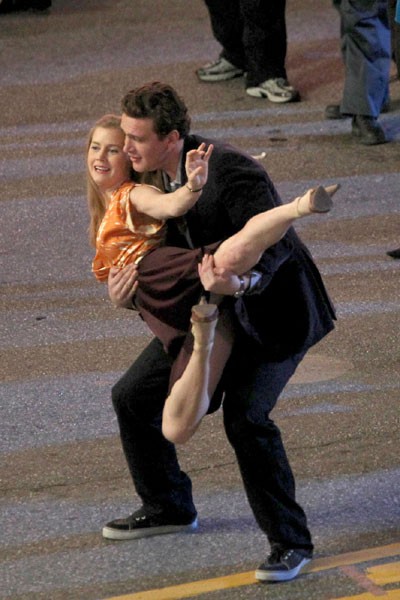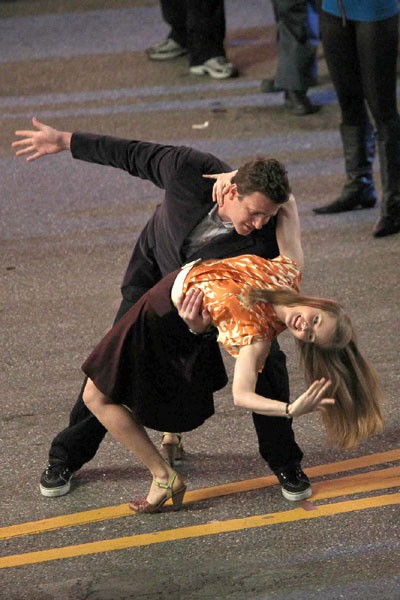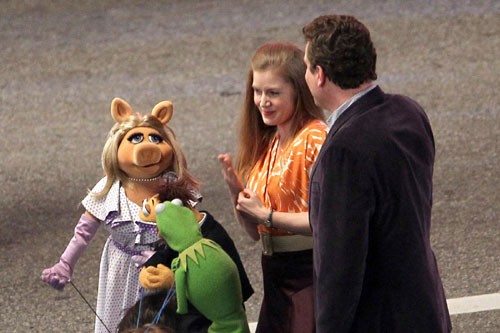 Click for more great Amy Adams pictures: