Jason Schwartzman Celebrates Artist John Baldessari (Video)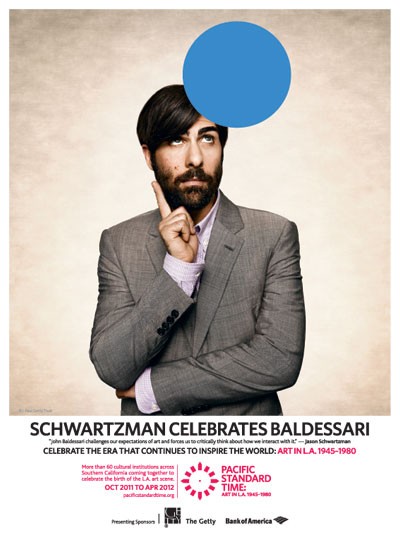 Pacific Standard Time: Art in L.A. from 1945 to 1980 is taking place October 2011 through May 2012. Unexpected pairings between today's leading pop culture icons with artists that are being featured in this event will demonstrate how the art and artists of Pacific Standard Time continue to inspire the world.
Pacific Standard Time is launching a four part video series highlighting these pairings while interacting and conversing about L.A.'s culture.
The second pairing for Pacific Standard Time featuring Jason Schwartzman and John Baldessari is now available: