Jason Schwartzman And Wife Expecting Baby

Actor Jason Schwartzman is set to become a first-time dad - his wife is expecting a baby this December.

The "Rushmore" star wed designer Brady Cunningham in July 2009 and the couple will welcome the bundle of joy in time for Christmas.

Schwartzman broke the news during an interview on late night talk show "Jimmy Kimmel Live!" on Wednesday after the presenter quizzed him about his new facial hair.

He told host Jimmy Kimmel, "I'm expecting a child in December.

"I decided to grow out this moustache, so when we take photos, my boy or girl, whatever it is, they will be embarrassed. So I am now thinking of ways to embarrass my unborn child."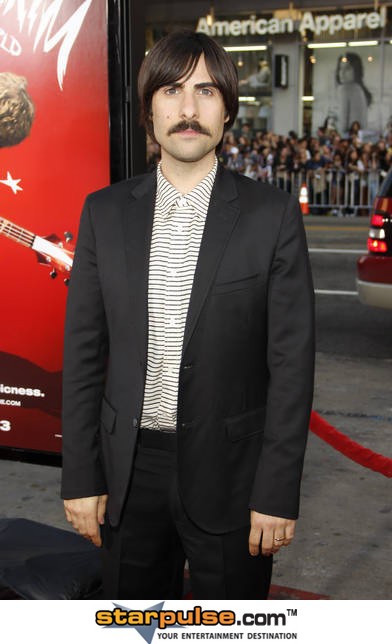 Click for more great Jason Schwartzman pictures: