Jason Momoa On Aquaman Rumors: 'Would You Like To See Me In A Green Leotard?'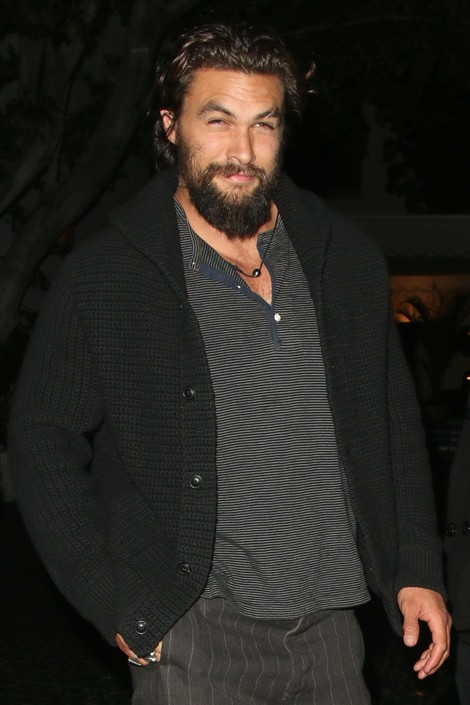 Jason Momoa isn't about to reveal if he's going to play Aquaman in the upcoming Batman v Superman: Dawn of Justice, but that didn't stop Jimmy Kimmel from asking.
Momoa was on Kimmel's talk show to promote his upcoming film Road to Paloma, but the rumors surrounding the former Game of Thrones star's involvement in the huge DC superhero film were too juicy to ignore.
After showing a photo of Jason in-character as Khal Drogo in case they don't recognize him "with his shirt on," Jimmy added, "and it seems odd to me that this guy would play this guy," before showing a picture of an Aquaman action figure.
"Will you wear the green leotard?" Jimmy asked. Jason dodged the question with, "Would you like to see me in a green leotard?"
Rumors of Momoa's involvement in the upcoming superhero epic have been swirling since last December. Back then it was believed he could be playing Doomsday or Martian Manhunter, but we suppose if he dyed his hair blonde he could make a convincing Aquaman.
Unfortunately, it will be nearly two years before we see Momoa as a superhero, if at all. The current release date for Batman v Superman is May 6, 2015.