Jason London Defecated In Squad Car After Bar Fight, Denies Behaving Badly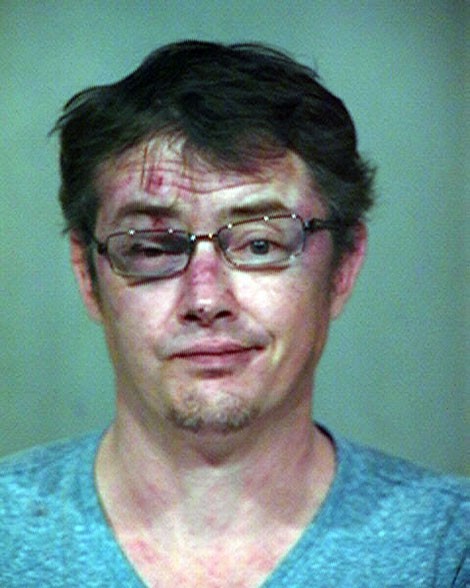 Jason London was involved in a fight at the Martini Ranch bar in Scottsdale, Arizona, on Sunday but has denied reports he lashed out at police officers during his arrest.
The "Dazed and Confused" star was thrown out of the bar after punching a bouncer and allegedly got aggresive with police, according to TMZ.com. London reportedly insulted officers and made homophobic slurs towards them. He bragged about being a "rich and famous" actor and then defecated in the back of a police car.
Gross!
The actor was arrested for disorderly conduct/fighting and assult. However, he's hitting back at the allegations, saying the media doesn't have its facts straight.
He wrote in a series of posts: "Guys, the TMZ report is a total f**king lie. I got jumped by three 250 pound bouncers. They knocked me out and beat me for several minutes. I would never say or do the c**p they are reporting. Have faith in me. The truth will come out and you will see.
 
"Some guy (in the club) thought I was hitting on his girl and had me jumped. My wife was in the next room, had no idea what even happened. I hate Arizona. Wait till you see the real pictures. I have a right orbital fracture and sinus fracture. The truth will win."
London has also appeared in the film "To Wong Foo, Thanks for Everything! Julie Newmar."  He has an identical twin brother, Jeremy ("Party of Five") who has battled drug addiction and made headlines in 2010 after being kidnapped and forced to smoke crack cocaine.
Jason on a good day: