Jason Lee To Serve As NASCAR Grand Marshall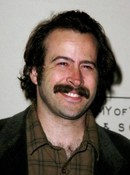 Actor Jason Lee has been handed the honor of serving as grand Marshall at Sunday's NASCAR Energy 500 race.

The Almost Famous star, who is a big fan of the sport, will signal the start of the five-hour Sprint Cup Series event at the Pocono Raceway in Pennsylvania - and Lee can't wait to step on the fabled track.

Speaking on TV's Live with Regis and Kelly on Friday, he says, "I will be the grand marshall. I will get to say, 'Gentleman, start your engines!' I'm just gonna yell it as loud as I can. It's gonna be great, I love NASCAR."