Jason Isaacs Takes The Web In New WIGS Series 'Kendra'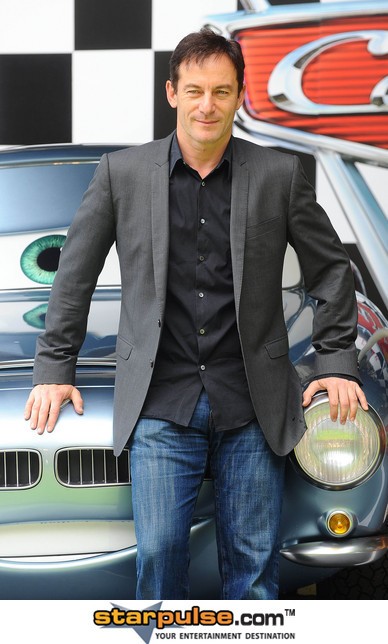 Jason Isaacs dominates the small screen. Whether it's playing a tough UK ambassador in The State Within, his mind-bending tenure on NBC's short-lived but awesomely ambitious Awake, or his turn as mobster Michael Caffee on Showtime's so good it deserved thousands of words series Brotherhood, he's given some of the best performances on television. Now Isaacs has set his sights on the Internet with the new WIGS series Kendra, and it'd be criminal to miss it.
In Kendra, which premieres today on the WIGS YouTube channel, Isaacs plays the part of a patient under the care of the titular nurse (Sarah Jones, Alcatraz), who unintentionally reveals a major secret to his wife (Kate Beahan) while medicated. For the self-described "online geek", it was a project that he was thrilled to take on.
"I knew Jon Avnet and I had some friends who'd done some already," said the actor, who appears in the first two episodes of Kendra, of what drew him to working on WIGS. "I knew that they'd been planning it for a while and I'm a mad keen online geek already. For a long time I've wanted to get involved in a lot of the web series I've watched. I wanted in."
"I saw the caliber of the writers, directors and actresses and I didn't really care which one I was in," he continued. "They'd called me many times and finally I had a two-day window and they stuck me in."
Casting Isaacs was another brilliant get for WIGS, which has previously featured the likes of Allison Janney, Harold Perrineau, and Arielle Kebbel. The actor makes his character almost heartbreakingly sympathetic, even as his drug-induced confession threatens to destroy his relationship with his wife. It's a perfect piece of acting, even moreso as it's over just two seven-minute installments.
Time wasn't the only limitation that the actor had to work with. The script for Kendra meant that Isaacs spent most of his screen time in a hospital bed while playing a character under the influence. "He has no inhibitions at all," he said with a laugh. "I just had to be like my children. It was a bit of a release."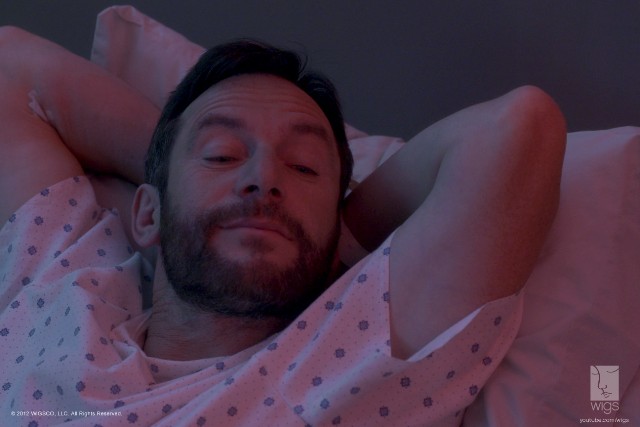 Although web series like WIGS are still a developing medium, Isaacs explained there's no difference between the production of Kendra and any film or television series. "Absolutely not. You're kind of smaller and more mobile. The biggest thing about it is the number of people that have to be consulted in the creative process," he explained. "Here it's Jon, he wrote it, he directed it, [and] the actors are there. It's incredibly collaborative."
That's what Isaacs believes is the biggest strength of the project: the creative freedom afforded to writers and directors who don't have to worry about appeasing networks, demographics or advertisers. "It's a very different thing when people seek you out on the Internet," he said. "The thing I found great about watching all the WIGS stuff, they're all so different from each other. Watching [other WIGS miniseries like] Dakota or Blue, it seems to me if there's any signature thing about these things, what you're watching is human drama."
He's certainly up for another role if the phone rings again: "I hope to do more WIGS, definitely," he added.
Until then, he's appreciative of the impact his previous small-screen roles have left behind, whether it's getting double-takes on the streets of Chicago with his Brotherhood co-star Jason Clarke while both were filming projects there, or how people still want to know which of Michael Britten's two universes was the real one in Awake. "People come up all the time in the street," he said, though you're not going to get it out of him: "I know the answer, and I haven't even told my wife."
There will certainly be no shortage of opportunities to enjoy his amazing talent: he "did a couple of great indie films" that are headed for release into 2013: Sweetwater, Dawn and A Single Shot. "They're all in different ways just great," he said, adding that he plays characters in those movies that you wouldn't want to take home to your mother. But for the actor who's played Lucius Malfoy in the Harry Potter movies, he's used to villainy, too. "I love extremes," he said. "I'm either the worst guy on the screen or hopefully the best guy on the screen."
Whatever his allegiance in a project, there's no doubt that Jason Isaacs is one of the best actors ever to have been on the small screen, the big screen, and now the Internet.
Kendra premieres today on the WIGS YouTube channel, with episode two following on Friday. You can also check out a behind-the-scenes look at Kendra below.
For more from Brittany Frederick, visit Digital Airwaves and follow me on Twitter (@tvbrittanyf).
(c)2012 Brittany Frederick/Digital Airwaves. Appears at Starpulse with permission. All rights reserved. No reproduction permitted.