Jason Derulo Feels 'Blessed' To Survive Neck Injury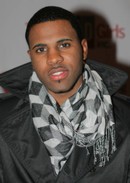 R&B singer Jason Derulo feels "blessed" to be alive after fracturing a vertebrae in his neck this week because the majority of people who suffer the injury are left paralyzed.

The "Whatcha Say" hitmaker fell on his head while practicing a high-energy routine for his show and was rushed to the hospital in Miami, Florida.

DeRulo subsequently axed his entire tour, which was due to start next month, to give himself time to recover.

The star has been ordered to wear a neck brace over the next few months, but he is just grateful to be alive after the accident.

In a post on his Facebook.com page, he writes, "My injury is called a 'Hang Man's Break' because it is the same bone that is broken when someone is hung (sic)! I am so blessed to still be here! 95 per cent of ppl (people) with the same injury end up paralyzed or gone.

"Everything happens for a reason. Traumatic experiences can change you for the better. My outlook on life is so much clearer! Don't forget what's important. Life is short so do it today, tomorrow could be a day too late!"