Jason Biggs Slammed For Insensitive Joke About Malaysian Airlines Crash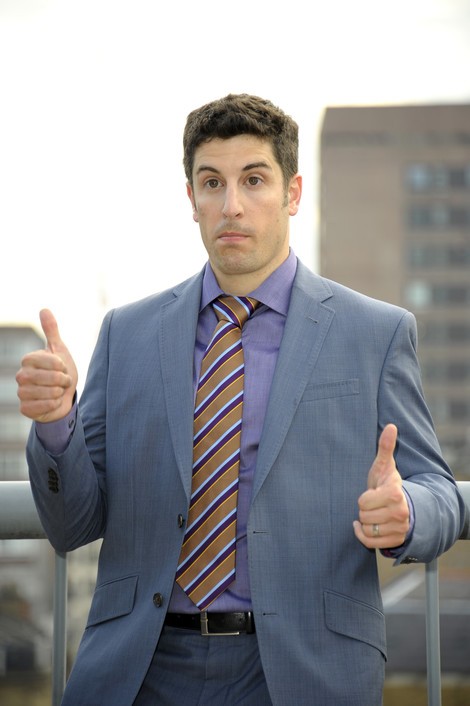 Jason Biggs has opened his big mouth again. The actor angered fans on Twitter today after making a joke about the latest Malaysia Airlines flight disaster.
Flight MH17 took off from Amsterdam, Holland, and was bound for the Malaysian capital of Kuala Lumpur when it was reportedly shot down in the Ukraine. Nearly 300 people were onboard.
Biggs commented on Twitter: "Anyone wanna buy my Malaysian Airlines frequent flier miles?".
He then added, "In all seriousness, tho (though)- HOW DO YOU MISTAKENLY SHOOT DOWN A COMMERCIAL PLANE?! Ugh.  It's saddest for the victims and their families, obviously. But Malaysia Airlines is apparently a GREAT airline. Gonna be tough to recover."
Twitter users were shocked by his initial comment, particularly since four months ago another of the airline's planes, Flight MH370, disappeared while flying from Malaysia to Beijing, China.
Biggs defended himself against the backlash, writing: "Hey all you 'too soon' a--holes - it's a f---ing joke. You don't have to think it's funny, or even be on my twitter page at all.
"The idea that I wouldnt have any empathy 4 the victims or their families because I make a joke is absolutely ridiculous. U know that, right? Truly - you losers are literally trying to find s--t to get angry about. Channel your issues elsewhere."
Biggs is known for his insensitive remarks. Last year the actor called his "American Pie" co-star Tara Reid a "hot mess" during a TV interview, and last month he criticized her body, saying: "I don't know what's going on with it. I don't think she ever knows what's going on with it... No one knows what's going on with Tara's body."