Jason Biggs Makes Fun Of Tara Reid's Body Again, Apologizes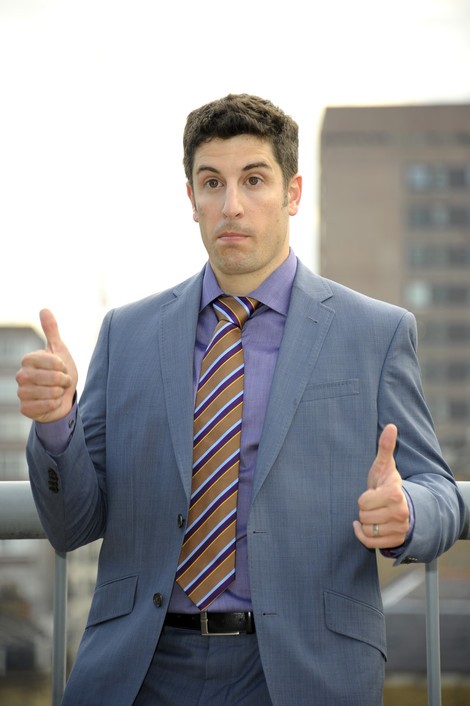 Jason Biggs has once again taken a dig at his "American Pie" co-star Tara Reid by saying some unflattering things about her body. Last year the actor called her a "hot mess" during a TV interview. He later apologized for the gaffe, but he apparently still believes she has something weird going on with her figure.

In a taped interview for "In Bed With Joan," Biggs was asked who he would "save" and who he would "kill" if he was stranded with Reid and Lindsay Lohan.
"Lindsay Lohan stays. She's got nice boobs. She really does. Lindsay's got nice boobs," Biggs said. "Tara's body, I don't know what's going on with it. I don't think she ever knows what's going on with it... No one knows what's going on with Tara's body."
Reid famously had some botched plastic surgery. She opened up about getting liposculpting in an interview with Us Weekly in 2006. The procedure "went wrong" and resulted in a stomach deformity. She was forced to undergo further cosmetic surgery to correct the problem.

Biggs has since apologized to Reid for making the insenstive remark. He wrote on Twitter: "The same tabloids that make a spectacle out of @TaraReid 's body -  insulting her without hesitation -  are now trying to make a 'story' out... of my comment made on a COMEDY show about how no one knows what's going on with her body.
"@TaraReid - I am sorry if that hurt you. But...please do not ignore the irony and hypocrisy that is behind these 'news' sources trying to create a feud for the sole benefit of... of their rag publications. Sorry again if I offended you. I look forward to my 'diss' disappearing, along with this made-up fight."

When Biggs made fun of her on "Watch What Happens Live" in 2013 Reid tweeted at the time: "@JasonBiggs it's really sad I just landed in LA and the first thing I read about you that you are calling me a hot mess. I've supported u!"
Biggs later responded, "@TaraReid I love u Tara, it was a joke! Didnt mean to offend, Totally kidding around! it was a game!"
Reid stars in the upcoming film "Sharknado 2: The Second One."