Jason Biggs Crudely Reveals Wife Jenny Mollen Is Pregnant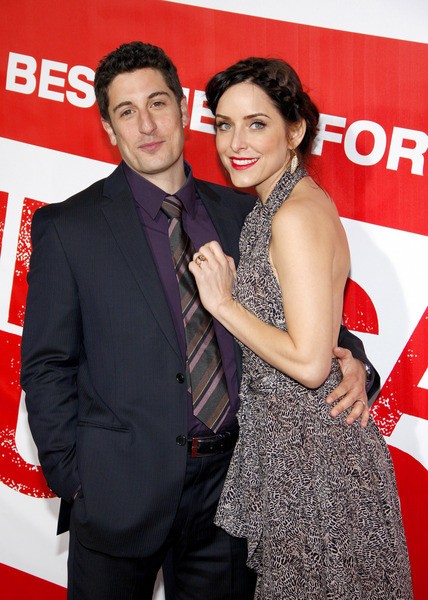 Jason Biggs' wife Jenny Mollen is pregnant with the couple's first child. The "American Pie" star announced the news during and interview with "Chelsea Lately" on Wednesday.
Host Chelsea Handler sat down with the star and mentioned how Jenny was unable to accompany Jason to the show. Jenny did, however, send an image of her large breasts - which Chelsea showed to viewers.
In response, Biggs explained: "Her breasts are very big these days. Would you like to know why? Cause I put a baby in her belly!"
He later posted on Twitter: "My wife @jennyandteets is pregnant. My sincerest apologies to Kate Middleton for stealing all of her thunder. #AmericasBaby."
The couple has a history of being outrageous. In May, they mocked a controversial Time magazine cover in which a woman was breastfeeding her 4-year-old son. They posted an image on Twitter showing the actor kneeling on a chair and suckling his wife's breast.
Jason and Jenny met while filming "My Best Friend's Girl" in 2008.