Jason Bateman: Greatest Career Resurrection Ever?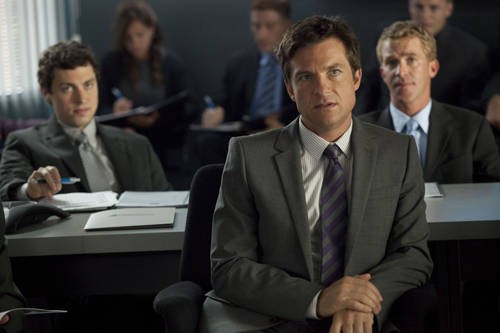 One of the biggest stars in Hollywood right now was practically living in obscurity 15 years ago. The second act of Jason Bateman's career is almost as unbelievable as it is well-deserved. After a career-boosting (heck, career-reviving) role on Fox's short-lived sitcom "Arrested Development," Bateman has become ubiquitous in Hollywood comedies and pretty much synonymous with the passive-aggressive straight man character. This weekend, his new movie "Horrible Bosses" opens nationwide co-starring Jason Sudeikis, Charlie Day, Jennifer Aniston, Colin Farrell and Kevin Spacey. The cast, which mixes old school talent with a fresh breed of comedic actors, is spectacular and Bateman is sure to have another success on his hands. 
Early in his career, Bateman appeared on "Little House on the Prairie" and "Silver Spoons," but it was his role as David Hogan on "The Hogan Family" which would bring him major notice. It was also the role that prepped him for the straight man performances he would perfect later in his career. After his role in the misguided "Teen Wolf Too" in 1987 and even more disappointing "Necessary Roughness" in 1991, Bateman fell out of the spotlight for almost a decade before landing the role of Michael Bluth on "Development." Even though it was hailed as one of the most intelligent television shows of all time, audiences weren't ready for its single camera style and witty writing so the show was cancelled due to poor ratings.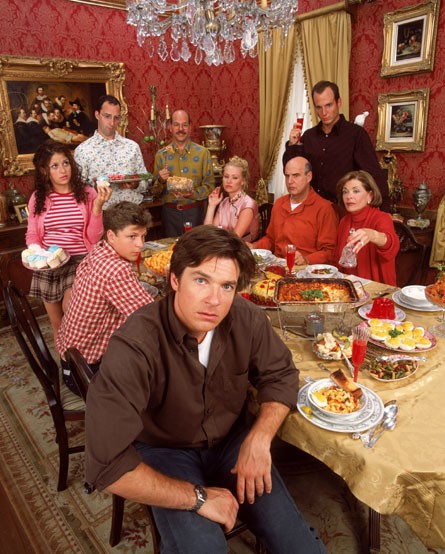 In between shooting seasons of the TV show, Bateman found time to take minor roles in "Starsky & Hutch" for director Todd Phillips and "Dodgeball: A True Underdog Story." His performance as sportscaster Pepper Brooks in "Dodgeball" was one of the most memorable aspects of the movie and was the first indication that Bateman was capable of more than just deadpan deliveries. 
When "Development," which has now become a cult phenomenon, was cancelled in 2006, Bateman's career exploded.  That year alone he appeared in "The Break-Up" with Vince Vaughn and future co-star Aniston; "Smokin' Aces" as a sex-obsessed, shady lawyer; and as the man trying to get between Zach Braff and Amanda Peet in "The Ex." 
Since that time, Bateman has been appearing in 2-3 movies a year, alternating between lead and supporting roles in both Hollywood movies and small, independent features. His role in Jason Reitman's 2007 Academy Award-winning film "Juno" gave audiences a taste of the actor's more serious side. In movies like "Hancock," "Couples Retreat," and "State of Play," he has shown his ability to go head-to-head with the biggest names in the industry like Will Smith, Vince Vaughn, Charlize Theron, and Russell Crowe. 
In 2011, he has already appeared in Greg Mottola's sci-fi comedy "Paul" with Simon Pegg and Nick Frost, and at the end of the summer he'll star opposite Ryan Reynolds in "The Change-Up." Die-hard fans have had their fingers crossed for an "Arrested Development" movie for years, and based on Bateman's star power right now, they might get lucky and see that dream become a reality.