Jason Alexander Pokes Fun At Doug Hutchison & Courtney Stodden's Marriage (Video)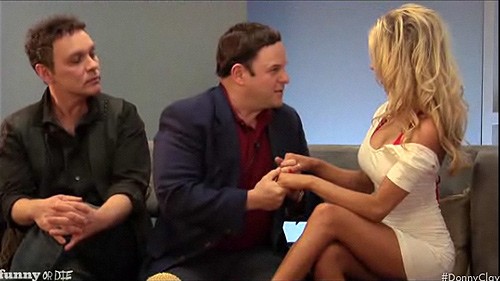 Former Seinfeld star Jason Alexander has teamed up with controversial celebrity couple Doug Hutchison (51) and his wife, Courtney Stodden (17) in a hilarous new video from Funny or Die.com.

Alexander dons a wig for the video that nearly matches the one he wore in Shallow Hal and takes on the persona of a lecherous Dr. Phil type as TV talk show host Donny Clay in the first episode of his new show, "The Donny Clay Show."

The much scrutinized couple are the first guests on Donny's show, and his ulterior motive is to get rid of Doug because can't get enough of Courtney.

Check it out below (some mild language and sexual themes)...