Jared Padalecki, Joel McHale, Nick Jonas Diss Justin Bieber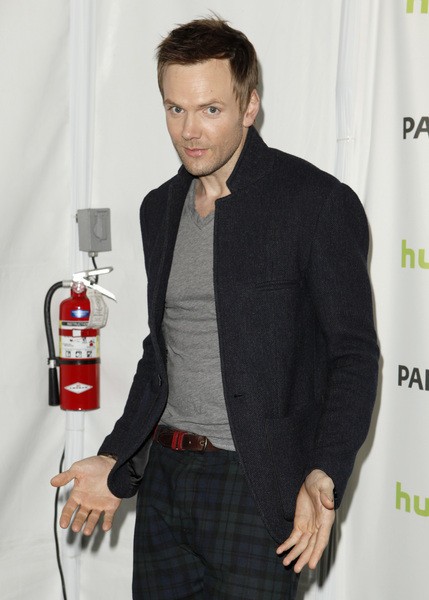 Several stars took shots at Justin Bieber for his alleged egging of a neighbor's house and the resulting police search that got a friend arrested for cocaine possession.  
Joel McHale was on Conan last night to promote Community, but host Conan O'Brien could help but ask him why Justin was tossing eggs around. "Because he's a f-ing idiot… I feel like he's got all those guys around him; he's just running out of things to do. He's so rich and so successful that they're like, 'Well, what do you want to do?' and he's like, 'Let's shave a dog, what do you want to do?'"
McHale added later, "I feel like he's gotta do some toilet papering of a tree of some sort; leave the dog poop on fire. It's weird how he's going back to pranks from 1950."
On that note, Nick Jonas took to Twitter to ask his followers, "Wait… egging is still a thing?"
However, Jared Padalecki got the most flak from Beliebers for his tweet: "Hey @justinbieber, how much are you paying your friend for pretending that it was HIS cocaine, and taking the fall for you?"
That message set off a firestorm of comments on his page, with some Beliebers swearing to boycott his show Supernatural. That, in turn, resulted in Padalecki's fans defending him and attacking the Beliebers.
Justin has more pressing issues to worry about than what people are saying about him. The pop star had drugs found in his home and is still facing charges for the egging incident.