Jared Padalecki Clarifies Tweet After Calling Philip Seymour Hoffman's Death 'Stupid'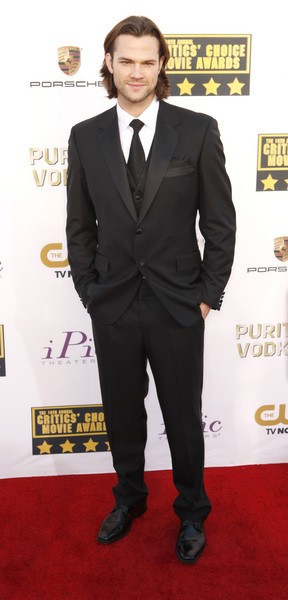 Supernatural star Jared Padalecki is feeling the hate on Twitter after he labeled Philip Seymour Hoffman's death "stupid."
Jared wrote yesterday after learning of the Oscar-winning actor's untimely passing, "'Sad' isn't the word I'd use to describe a 46-year-old man throwing his life away to drugs 'Senseless' is more like it. 'Stupid.'" The tweet was deleted soon after.
Jared then explained his statement, posting, "I didnt mean PSH is stupid or that addiction isnt a reality. I simply meant I have a different definition of 'tragedy.'
"When I think 'tragedy,' I think of St Judes, of genocide, of articles I read in the paper. But, yes, either way, a death, is sad."
Jared's reaction joined multiple Twitter reactions from Hollywood. Jim Carrey wrote, "Dear Philip, a beautiful beautiful soul. For the most sensitive among us the noise can be too much. Bless your heart."
Elijah Wood added, "heartbroken and shocked. what a true loss. rest in peace, Philip Seymour Hoffman."
Sara Bareilles joined Jared in taking advantage of the moment to talk about drug abuse, writing, "I'm so sad about Philip Seymore Hoffman. Tragic loss.
"Drugs are f--king lame and false and take beauty away from the world. And anyone who tells you different is just plain wrong."