Jared Leto Twit Pics Back Tattoo After Reaching 1 Million Followers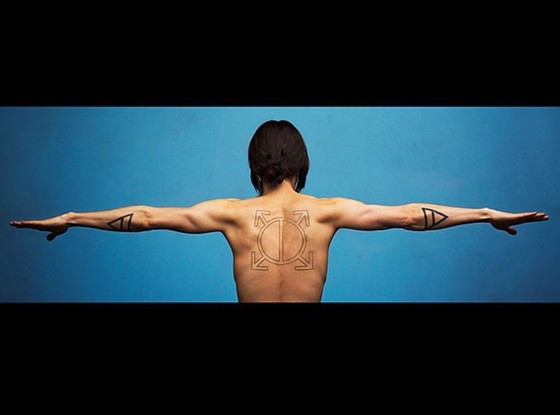 Rocker/actor Jared Leto stripped off and put his tattoo collection on full display after racking up one million followers on Twitter.com.

The 30 Seconds to Mars frontman adopted a unique approach to attract devotees on the social networking site as he vowed to show off his latest inking if he hit the sought-after million follower mark.

He hit the milestone on Monday, so he uploaded a photo of his naked back, which features a huge tattoo of a circle with four arrows. Leto also sports triangle designs on both arms.

He tweeted, "I made you a promise when I hit one million followers. Thank you all!"