Jared Leto Thinks Jennifer Lawrence's Clumsiness May Be 'A Bit Of An Act'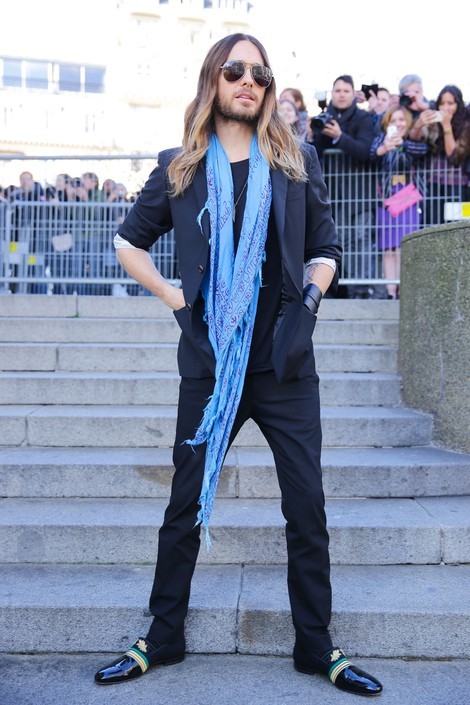 Jennifer Lawrence is America's sweetheart but is she milking her way into everyone's hearts? The actress famously tripped on her dress when accepting an Oscar last year, and she slipped again at this year's Academy Awards while walking down the red carpet.
Jared Leto wonders if her clumsiness isn't entirely an accident. He told Access Hollywood: "You know, I'm starting to wonder if this is a bit of an act."
He also recalled how Lawrence went off script as she came onto the stage because she saw him and his family laughing.

He added: "She said, 'What are you laughing at?' But what she didn't know was that Ellen was on the side ... making, pantomiming, 'Don't fall, don't fall,' and my mom and my brother are all cracking up. I guess we don't have any manners. You can take them out of Louisiana but you can't take Louisiana out of them, right?"
Lawrence swears she didn't fall on purpose during the Oscars. "I'm afraid that like - I got so scared and I hope nobody took a picture, because I'm afraid it's going start looking like a gimmick," she explained.
Leto took home the Best Supporting Actor trophy for his role in "Dallas Buyers Club." Lawrence won Best Actress last year for "Silver Linings Playbook." She was nominated this year for "American Hustle" but lost out to Nupita Lyong'o for "12 Years A Slave."