January Jones Opts For Odd Hairstyle At 'Unknown' Premiere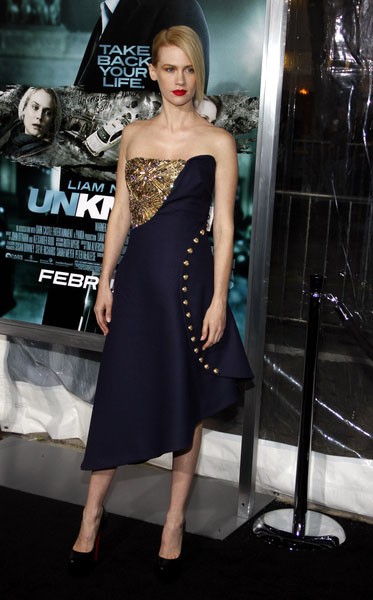 We're huge fans of "Mad Men" star January Jones, but we're not fans of her look at the "Unknown" premiere. Should we file this under "What was she thinking?"
In the film, Liam Neeson stars as Dr. Martin Harris, a tourist visiting Berlin with his wife (Jones) when a serious car accident lands him in the hospital, unconscious. Upon awakening, Martin finds every relic of his identity erased, with every connection to his name, job, and even his marriage seemingly erased.
Facing total denial from all authorities, Martin finds himself fighting against practically everyone to prove who he is, hoping against hope that he can solve the mystery of his stolen life before whoever took it claims his sanity as well.
Diane Kruger also stars. The film opens Friday, Feb. 18.