January Jones Goes Topless For Latest Film, 'Sweetwater'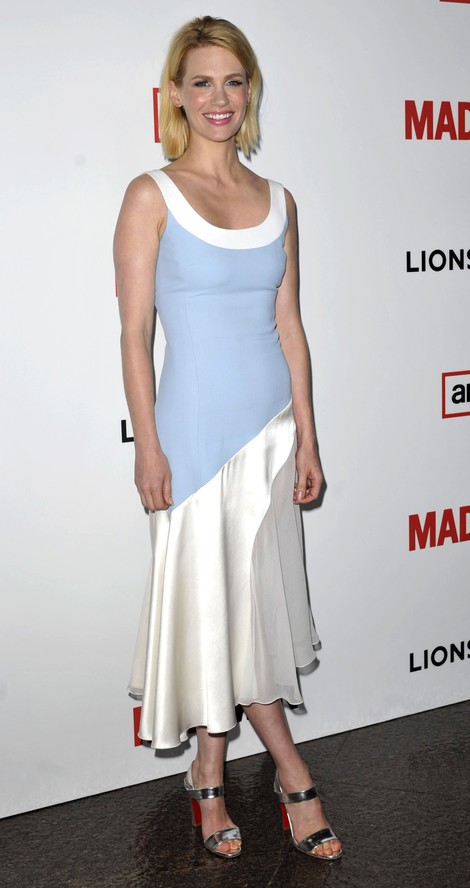 Mad Men's January Jones has bared nearly all for her new movie, gritty Western Sweetwater.

The sexy star, who wowed in some very revealing lingerie in 2011's X-Men: First Class appears topless while bathing in a small river in one scene, where she guns down a villain wearing only her undergarments. She also stands naked while burning her clothes in another scene.

Jones plays prostitute Sarah in the film, about a fanatical religious leader (Jason Isaacs) who always gets his way and kills her husband Miguel (Eduardo Noriega) when he decides he wants the couple's land.

She seeks vengeance after Miguel's murder and will stop at nothing to see those responsible all dead.

"She reminded me of Clint Eastwood in Pale Rider, kind of dark and mean," the actress tells EW.com. "She has a stalking, predator type quality that I'd only really seen in male roles, and I tried to summon that up when I was playing her."

An eccentric sheriff (Ed Harris) gets involved when he's sent to investigate a pair of murders in the town, and the paths of the three "collide in a blood triangle."

The film premiered at this year's Sundance Film Festival, and has yet to receive a release date in the U.S.

Check out the trailer below...