Janice Dickinson Used To Think Tyra Banks Was A Man

"She's huge. She's a big woman. I used to think she was a man. I used to look at her and think, 'Something isn't right here.'"
Janice Dickinson
takes another swipe at her former
America's Next Top Model
host
Tyra Banks
, who allegedly sacked her from the show after Dickinson labelled her "fat."
Banks has been reportedly branded "difficult" and "a diva" by TV insiders. The star, who revealed in December that the fifth season of "The Tyra Banks Show" will be her last, isn't such a hit with her staff. An insider told The New York Daily News, "There had been a high turnover of employees for years... (it's) pretty difficult to work for Tyra. She and the higher-ups on the production staff could be extremely brutal. She really is a diva."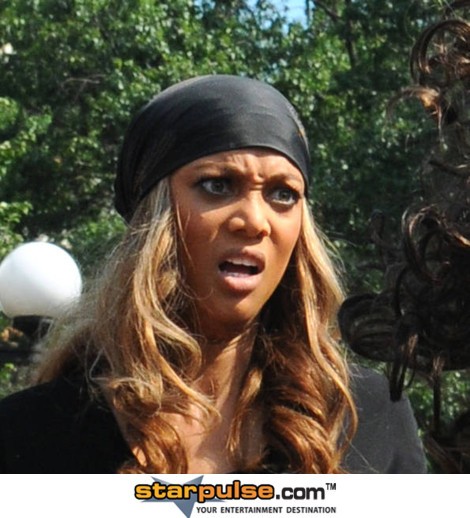 Image © PR Photos