Janice Dickinson Shows Off Her 55-Year-Old Cleavage & Legs - Hot Or Not?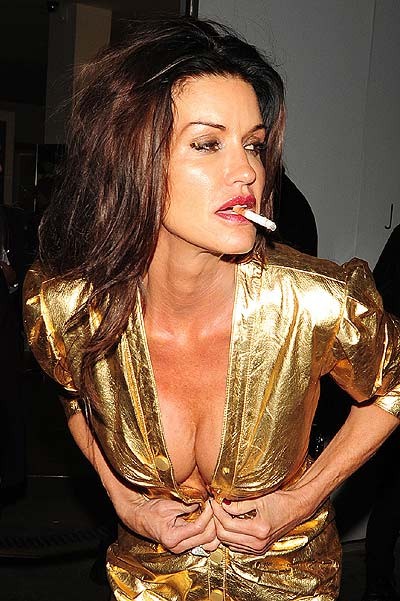 Janice Dickinson flaunted her assets in recent outings in London. First we spotted the former supermodel climbing into a cab after attending the Joseph and Love Magazine party at Joseph shop in Notting Hill, London, on Sunday. She wore a gold lame dress.

That same night she showed a bit of her thigh as she enjoyed an evening at the Vivienne Westwood Catwalk Show during London Fashion Week. She wore a short black dress with some sort of fur coat.

55-year-old Janice recently complained about the age difference between herself and her boyfriend, who is 22 years younger. She explained, "I've been with a fireman for a year now... or a little over a year, isn't that enough? (The age-gap), that bothers me... it really does. It doesn't bother him. I'm 55, he's 33 now."