Janice Dickinson: Lady And The Tramp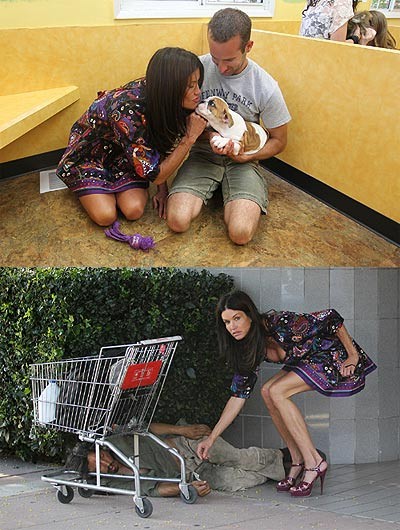 Janice Dickinson stopped at a pet store in Sherman Oaks, Calif., on Thursday to buy an English bulldog. Do we smell photo op?
Janice chose to buy her dog from a pet store instead of adopting from a shelter or buying from a breeder. Not sure we agree with that one. 
And it gets even better. On the way out of the store, she saw a homeless man sleeping on the sidewalk and put a dollar in the guy's hand. Either she's really generous or she's playing it up for the cameras. What do you think?
Perhaps she's just not a fan of animal shelters or homeless shelters.

The former supermodel recently lashed out at Lady Gaga for flippant comments the pop star made about drugs. Janice was outraged when the singer admitted to being an "occasional" drug user. The model fears Gaga's nonchalant attitude to narcotics could lead her young fans to try cocaine and heroin.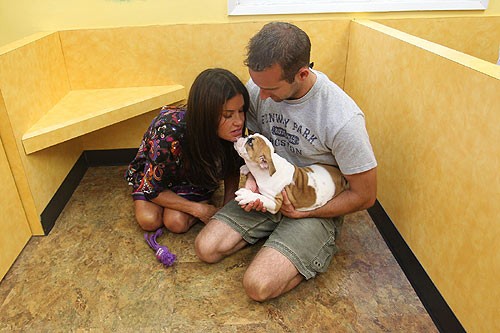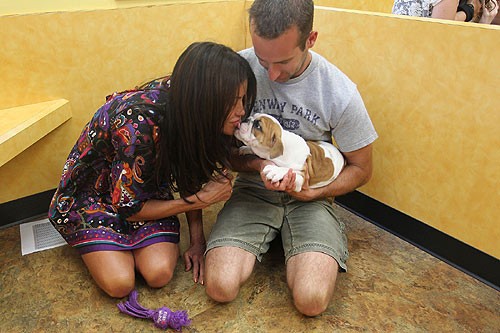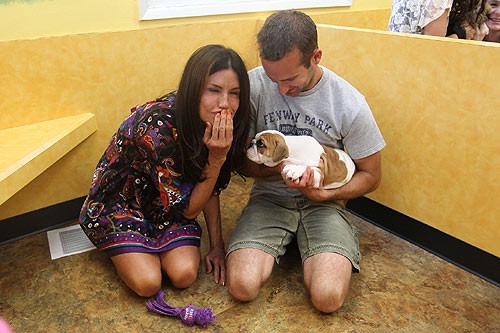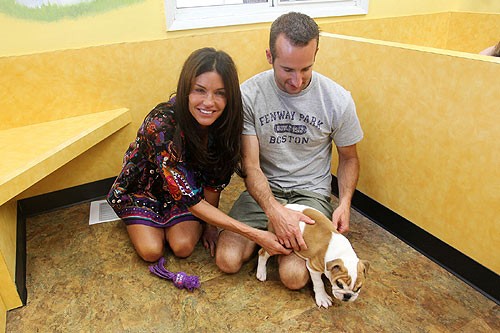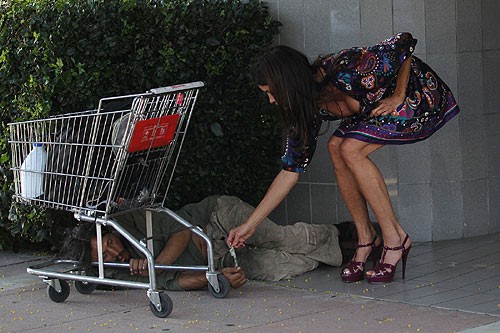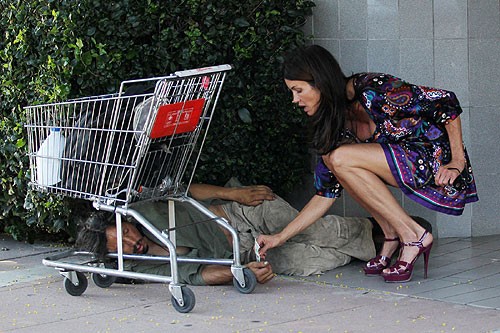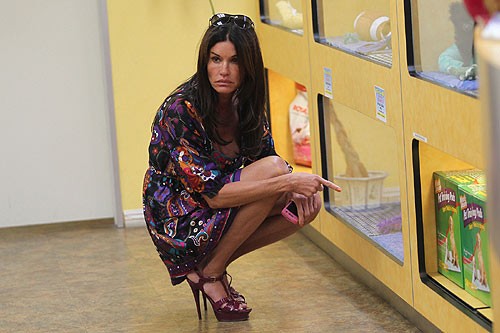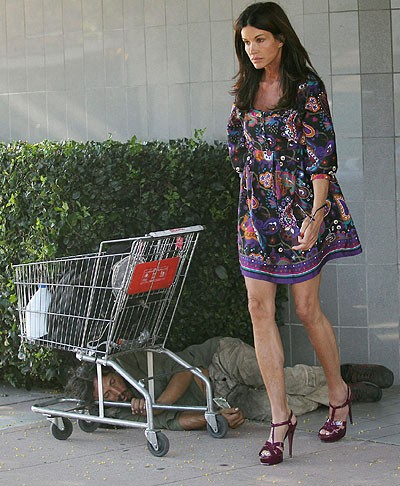 More: Celeb Photo Features | Fashion Photo Features
Click for more great Janice Dickinson pictures: