Janet Jackson Looks Hot In Spacesuit-Like Outfit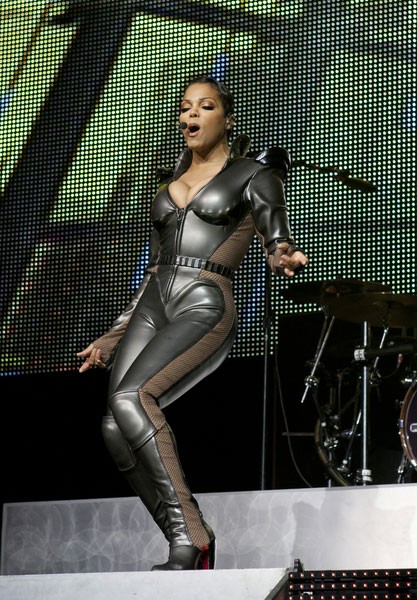 We spotted Janet Jackson in concert in Atlantic City over the weekend looking fab in a tight silver bodysuit.  The 44-year-old definitely still has it.
Last month the singer said the pressure to look good and stay slim is so intense that some celebrities eat tissue to stop hunger pangs. She told CNN's Piers Morgan, "They're under eating. Some of the stories I hear... I'm not going to name names (but) this is the worst. Eating tissue, Kleenex, so it fills the stomach. So you're full. So you don't want another bite to eat and so that's what you eat."
Last month Lady Gaga's new song "Born This Way" entered high on the influential Radio Songs countdown, breaking Janet's 10-year-old record for the most-played debut.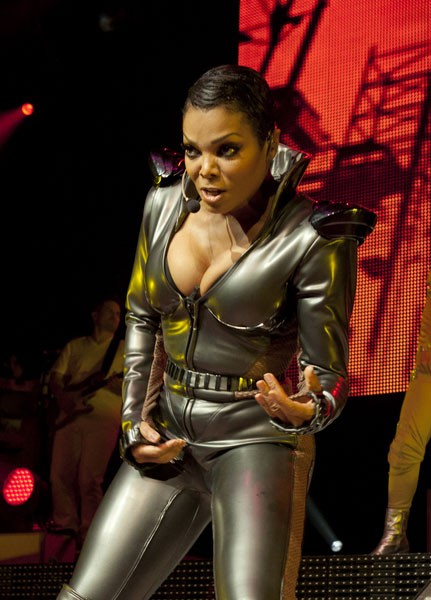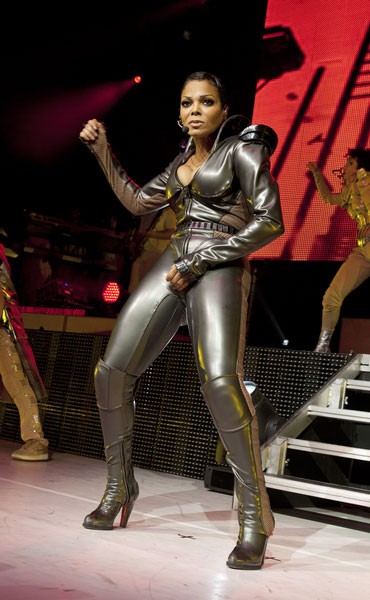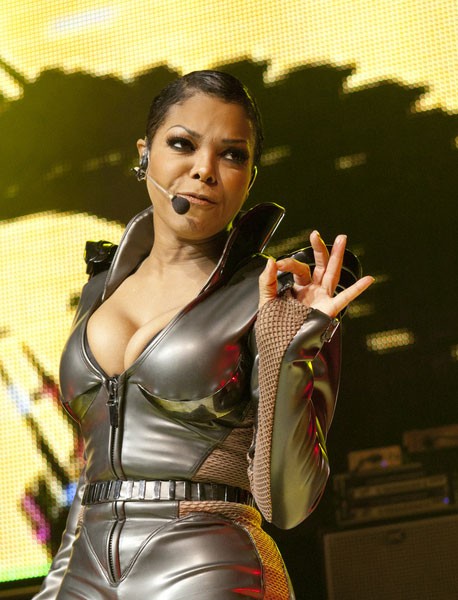 Click for more great Janet Jackson pictures: