Janet Jackson & Lady Antebellum Switch Indiana State Fair Venues After Tragedy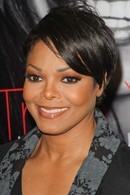 Janet Jackson and country trio Lady Antebellum have relocated their upcoming Indiana State Fair shows following Saturday's stage collapse disaster.

Five people were killed when storms brought the massive structure and lighting rig crashing down before Saturday's Sugarland set - and 45 other music fans were left injured.

The fair re-opened on Monday with a memorial to the victims of the tragedy and Jackson will continue the musical portion of the event on Wednesday - but at another venue. Full details have yet to be confirmed.

Maroon 5 and Train and Lady Antebellum are also scheduled to perform at the fair this week.