Janet Jackson Engaged To Qatari Billionaire Wissam Al Mana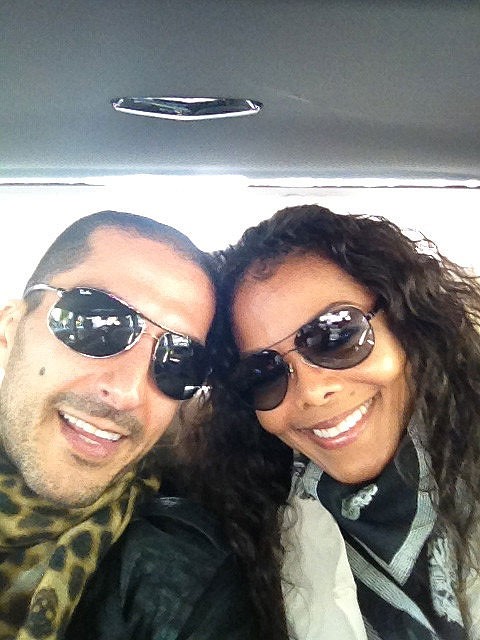 Will the third time be a charm for Janet Jackson?

The pop singer is reportedly engaged to billionaire businessman Wissam Al Mana of Qatar, and news that the couple were engaged earlier this year has finally gotten out.

Keeping their plans secret until now, UsMagazine.com reports that Al Mana gave Janet such a "huge, expensive ring" that she's "afraid it will get lost" and keeps it under lock and key at all times.

The couple are said to be planning a huge spring wedding in Al Mana's native country; and the groom is sparing no expense on a lavish ceremony expected to cost millions.

"He is flying in all of Janet's friends and family on private jets," an insider tells Us; "...(and) he wants to get a top chef to create a custom menu."

Janet (46) and Wissam (37) have been dating for two years since she split from singer Jermaine Dupri in 2009.
Her upcoming walk down the aisle will be her third -- she married childhood friend James DeBarge in 1984, and their marriage was anulled after less than a year; and in 1991 she married dancer/director Rene Elizondo, Jr.
Elizondo's hands are the ones seen cupping Janet's breasts in a famous photo of her on the cover of a 1993 issue of Rolling Stone magazine. The couple split in 1998.

She reportedly wants kids, too -- another source tells Us, "If she can't have them, she will adopt."