Janelle Monae: 'Showing Skin Is Not What Makes Me Sexy'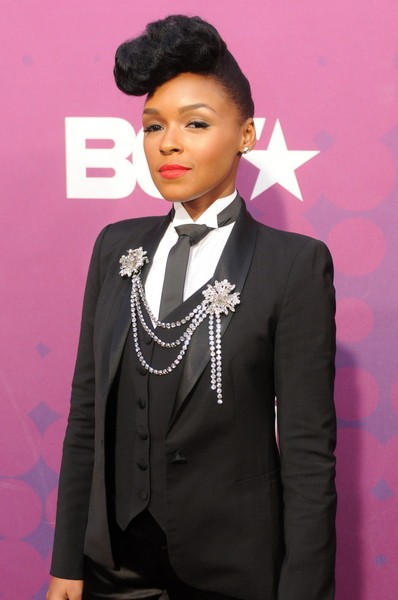 Singer Janelle Monae adopted her signature suit and tie look to set a good example for young female fans, declaring, "Showing skin is not what makes me sexy."

The R&B star, who is known for her masculine dress sense, made a conscious decision at the start of her career not to flash her flesh in a bid to conform to traditional ideas of sex appeal.

She tells Essence magazine, "People don't ask Jay-Z to take his shirt off when he rhymes. (I want to) redefine what it means to be sexy and what it means to be a woman. Showing my skin is not what makes me sexy. I like skirts and dresses just like everyone else, but I had a message I needed to put out there.

"It was up to me to show people and young girls there was another way... I enjoy the tuxedo and I enjoy suits. They are timeless and transcendent 18th century, 19th century, 20th century all the way to 2719. I think the tuxedo will outlive us."