Jane Lynch Calls 'Glee's' Tribute Episode To Cory Monteith 'Beautiful'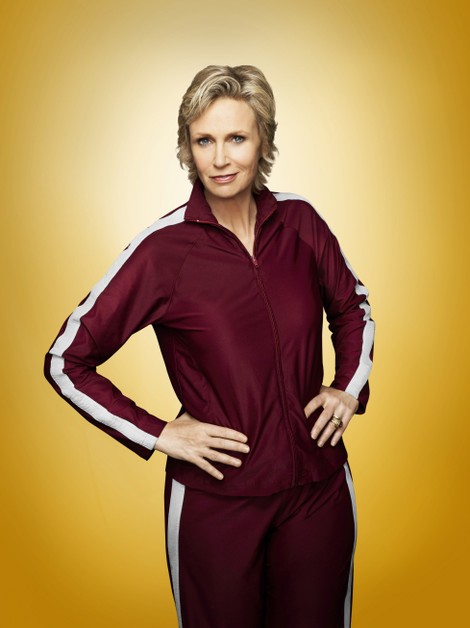 The Cory Monteith tribute episode of "Glee" is "beautiful," according to the late actor's co-star Jane Lynch. Monteith died on July 31 in Vancouver, Canada, from a heroin and alcohol overdose.
Lynch, who plays tough-talking cheerleading coach Sue Sylvester on the show, read the script for the emotional episode for the first time on Wednesday and is pleased with the way the show's creators and writers have decided to say goodbye to Monteith's character Finn Hudson.
Lynch tweeted to fans: "Just read Cory Monteith memorial episode. Most beautiful thing. Thank you, @MrRPMurphy @BFalchuk Ian Brennan."
The actress confessed that she was holding off on reading the script to see how Finn was being written out of the show. She explained earlier this week: "[The script] is at home waiting to be read. Gosh, I have no idea how to do it."
Lynch was also grateful that the producers were in charge of the tribute. "I am glad it is not my call, because not only are we saying goodbye to him, but the audience is saying goodbye to him, too, not just Cory but to Finn. It's really sad. They have a big job ahead of them," she said.
"Glee" creator Ryan Murphy has said he wanted to celebrate Monteith's life rather than focus on the negative circumstances of his death, so a storyline involving a drug overdose is unlikely.
In other "Glee" news, Demi Lovato has signed on to do at least six episodes of the hit FOX show.