Jane Lynch Applauds Jodie Foster's Golden Globes 'Coming Out' Speech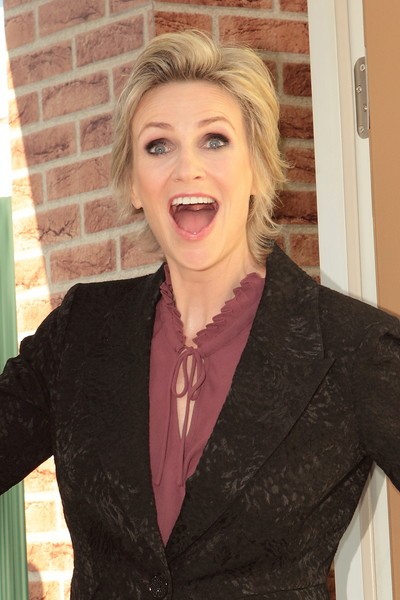 Jane Lynch has heaped praise on Jodie Foster for seemingly confirming long running speculation she is a lesbian in a speech at the Golden Globes, insisting she is "grateful" to have witnessed the actress' "big moment".

The Panic Room star moved the Hollywood crowd to tears with an impassioned speech about her personal life and career as she accepted the Cecil B. DeMille award onstage at the Los Angeles prizegiving earlier this month.

She declared, "A big coming out speech tonight... I already did my coming out about a thousand years ago, back in the stone age. In those very quaint days when a fragile young girl would open up to trusted friends, and family, co-workers and then gradually, proudly, to everyone who knew her. To everyone she actually met.
"But now, apparently I'm told, that every celebrity is expected to honor the details of their private life with a press conference, a fragrance and a primetime reality show..."

Openly-gay Glee star Lynch was among the audience at the Beverly Hilton Hotel, and she was overwhelmed to hear Foster's speech in person.

She tells TVGuide.com, "It was really moving and touching. I loved that she shared a little bit about her inner life with us, and what she said about her mother (who suffers from dementia) broke my heart.

"I like the fact that she operates without telling everybody what she's doing. It was a big moment that she let us into her private thoughts, and I'm really grateful I was there for it."