Jane Lynch And Wife Lara Embry Divorcing After Three Years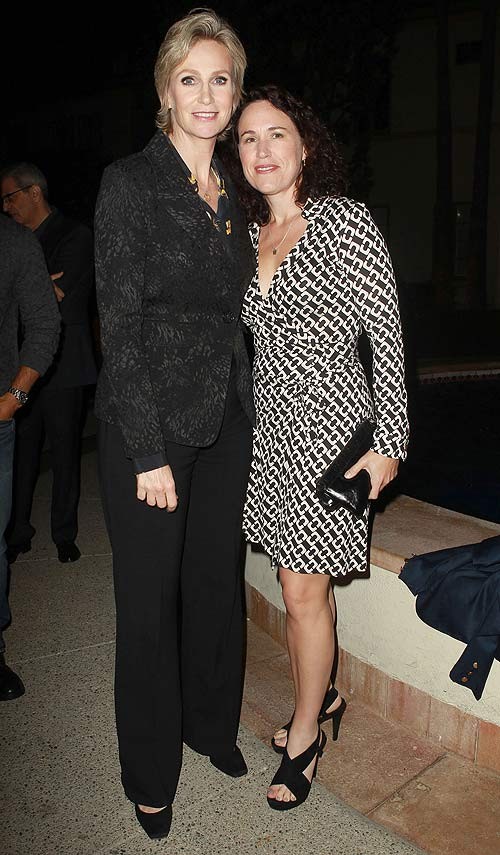 Actress Jane Lynch and her wife of three years have decided to divorce.

The Glee star, 52, and clinical psychologist Dr. Lara Embry, 44, met at a fundraiser in California in 2009 and were married in May 2010 in a ceremony in Massachusetts, where gay marriage is legal.

The star released a statement to People.com about the split on Monday, saying, "Lara and I have decided to end our marriage. This has been a difficult decision for us as we care very deeply about one another. We ask for privacy as we deal with this family matter."

Lynch is the stepmother of Embry's daughter Haden, legally becoming so after the couple wed.

"My greatest pleasure is Haden, my stepdaughter," she said at the time. "I am surprised how much love you feel and how you would do anything for your children."

The news came a day after Lynch was spotted without her partner at this year's Tony Awards, where she performed a number from her current role as Miss Hannigan in the Broadway revival of "Annie."