Jane Krakowski: 'My Parents Would Kill Me If I Eloped'

Engaged actress Jane Krakowski is adamant she won't follow in the footsteps of her Ally McBeal co-star Calista Flockhart by eloping with her fiancé - because she's enjoying making elaborate plans for her big day.

Flockhart and her longtime partner Harrison Ford married in secret last month in a low-key ceremony in New Mexico with only one guest - the actress' nine-year-old adopted son Liam. And although Krakowski admits she's thrilled for her friend, she's looking forward to a big wedding when she marries designer Robert Godley, who proposed to her over Christmas.

She tells People.com, "My parents would kill me (if I eloped). It (Flockhart's wedding) didn't surprise me. I think they're such a great couple. We're very much enjoying being engaged. We are still just looking, and we haven't even been looking that hard... I see that people got married in the Caribbean and people got married in Italy, and I'm like, 'Well, those all sound good. Maybe we should do that!'"

"I loved Gwen Stefani's wedding dress. I'd like to pick something that's non-traditional, whether it's short and a mini skirt or a very high-fashion cocktail dress, or that sort of Gwen Stefani version."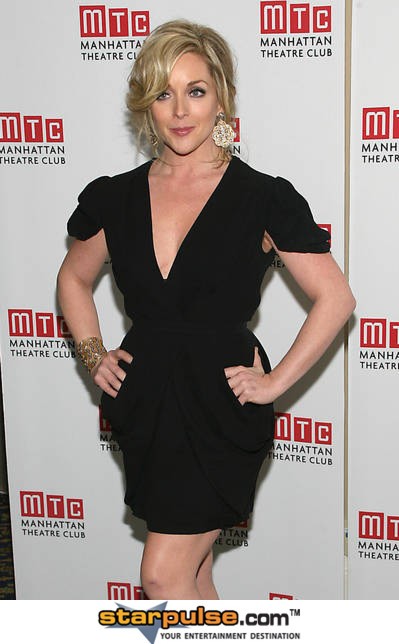 Click Here For More Jane Krakowski Pictures