Jane Fonda Puts Her Hand & Footprints Next To Dad Henry's In Hollywood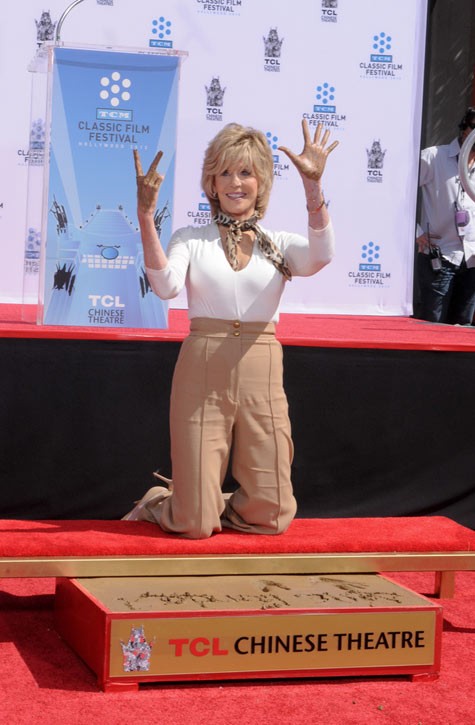 On Saturday, several celebrity pals attended Jane Fonda's hand and footprint ceremony in Los Angeles, including Jim Carrey, Eva Longoria and Lily Tomlin.

A big crowd turned out for the actress' big moment. Fonda, 75, made her mark outside the city's famous Chinese Theatre close to the imprints left by her father Henry Fonda.

Actor Troy Garity, Fonda's son, stated about his grandfather: "Being able to put my hand in his print really offered a wonder connection to him, and I realized that this is a great connection to the past and inspiration to the future. And I really hope that one day my children will be able to put their hand in the print of their wonderful grandmother."
 
Fonda joked, "I swear I was beginning to think that the only way Hollywood was going to give me this opportunity was if the city laid a new sidewalk in front of my house. What is particularly meaningful to me is that I'm going to be right next to my dad right over there and I can feel his presence right now and he used to say to me, 'Jane, don't let this town walk all over you.' Well dad, right now the town can walk all over both of us forever."