Jane Fonda Has A Girl Crush On Jennifer Lopez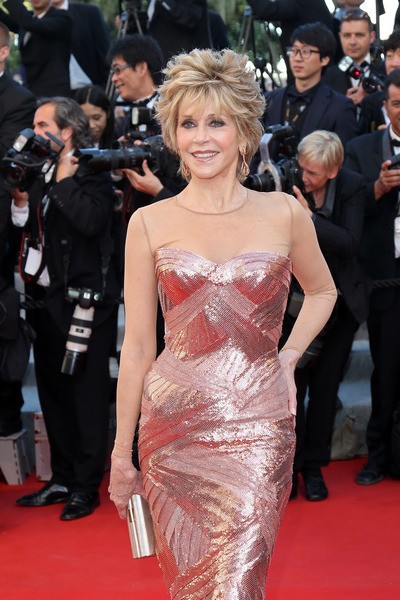 Jane Fonda is a huge fan of her "Monster-In-Law" co-star Jennifer Lopez. She believes the actress/singer is one of the most beautiful women she has ever met.
Fonda admits she watches "American Idol" because she loves to see what looks judge Lopez adopts for the show.
 
Fonda tells Entertainment Weekly magazine, "I like looking at Jennifer Lopez."
 
And the actress admits her former co-star is well aware she has a crush on her: "In one scene (in Monster-in-Law) we were sitting across from each other at a table and I said, 'I just have to tell you something: It's like looking a perfect piece of Mayan sculpture.' She is really, seriously beautiful."